Hey,
I've been researching cams to replace my Colt Stage 2. Spoke to Comp cams. They recommended for a boosted application the following cams: 113150 (turbo grind) and the 113400 (Stage 3 NA grind). In fact, the 113400 builds more boost top end vs the turbo cam, again according to Comp. My goal is now build my block (head is done) and turbo it. So, I am looking for cam that I can use NA and turbo like both of these cams (probably will not tap into the full potential of the turbo grind NA but at least it makes some power according to Comp).
Comp has the following cams: Turbo, Blower, Stage 1, Stage 2 and Stage 3. I do not know what these cams (# 99-999-3) are. See specs:
Intake Exhaust
Duration as advertised 258 258
Duration at .050 215 215
Lobe lift .419 .419
Lobe separation angle .0
Why .0? Comp has 111 or 113 degrees (turbo and stage 3 grinds have 113 degree LSA). Not sure why the mfr. spec says .0
See specs below on the full line of ecotec Comp Cams.
http://www.chevycavalierworld.com/compcams-camshafts.php
Anyone know what application these cams are for?
Edited 1 time(s). Last edited Friday, December 18, 2015 5:00 AM
"FRIENDS DON'T LET FRIENDS DRIVE STOCK"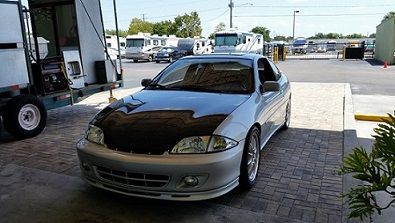 it says the application above the cam chart..

2.2 Ecotec