Hey,
I reached out to SMG Motoring. I was told that the best place to start is on the exhaust cam. Retard timing between 2-4 degrees and see what that does for power gains. SMG
does not
touch the intake camshaft unless spinning to 8000 RPM or when using aggressive camshafts. How does SMG define aggressive? I am still awaiting that reply.
With that said, I am in the market to replace my aftermarket cams with a more aggressive profile, namely comp stage 2 or 3. I am a little weary of the stage 3 only because I don't want to pull power only above 5000 RPM (if I had VTEC K20 motor, I wouldn't mind). However, I am looking for the cam that will give me the best power to match my newly built head. If I can use the adjustable cam gears to play with the curve and provide some good power down low, I'll buy the stage 3 all day. If the stage 2 is better for low end torque and using the adjustable cam gears I can improve on the top end power, I'd go with the stage 2.
Does anyone have experience with using a comp stage 2 or 3 and playing with the adjustable cam gears?
"FRIENDS DON'T LET FRIENDS DRIVE STOCK"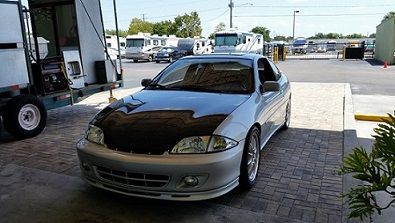 i do

not willing to advertise it though... message me, you have my number..
not a good choice.. you wont have enough flow from no turbo to use them..

Will be like boost lag on a N/A motor