So I'm in the process of replacing my intake manifold in the hopes it will solve or aid in the solving of my pending P0507 code that keeps plaguing Jezebel. I just realized thanks to cbm of a tb adapter that allows me to use an LE5 manifold and keep my current tb, I'm sure someone mentioned this to me before but I must've forgotten. Anywho, how much does this mod provide gain wise? As I may do this once I repair a few other things down the road.

Ah so unless I get the injectors, cams, tune and springs it'd be no different than what I have currently then? Bummer, I was expecting it'd give a noticeable upgrade in whichever category be it hp or acceleration etc. So, how big would this power gap be exactly? On a scale of 0-10 how large?

You will notice a bit of a gain at high rpm without tuning, but its at the risk of running lean. The big gain from it comes with proper tuning. Crate engine depot used to sell a kit years ago and the story goes that on the test car, an l61 cobalt, with basic bolt ons, the intake manifold was worth 20whp with the tune adjusted. The cams and springs aren't needed to see gains from the le5 manifold, but will for sure benefit from it. The injectors *might* be needed. Some swear they are, some have been fine on the stock injectors. Last summer i was running the stock injectors and stock fuel tables with the le5 manifold up to 6800rpm with no issues, but that's my car; and my afr was usually around 11.5-12.5. Just food for thought.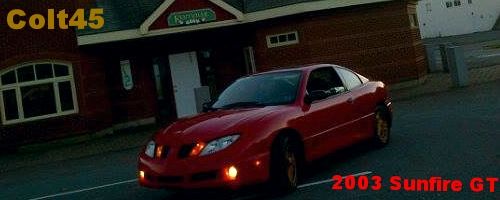 Same here. Stock injectors with the LE5, no issues. I gained 22 WHP tuned. This was in 2011. I now have bigger injectors, however perhaps the duty cycle on the stock injectors were pretty high >85% which isn't good since they can close shut. But again, no issues, however only put a few hundred miles on the car with the stock injector until 2013 when I added the bigger 36lb injectors. Might as well get a set, they are not expensive especially used. Get them flow bench tested and cleaned with new o rings. Top end power definitely improved with the LE5.
"FRIENDS DON'T LET FRIENDS DRIVE STOCK"