The carpet didn't come with precut holes for the shifter, seat bolts, etc.

What is the best tool to use to cut the holes? Any tips for measuring where to put these holes? Anything else I should know?

I don't have any magic tricks, but here are some tips and things I've learned that have worked for me, maybe they would be useful:
Unroll the carpet from the box and let it sit flat for a couple of days. Some carpets will relax a bit after time. If it's molded, it should retain the shape.
I've always used a sharp box cutter to cut carpet.
Although it's a pain, you are better off removing all the seats, seat belts, console, and moldings before you start, not after you start making cuts.
If you're putting separate padding in, do all the padding cuts first.
Work from the center out, starting with the center console. Center side to side and front to rear as best as possible first. Most carpets have a fair amount of excess to trim, but check first to see what you have to work with.
Use an awl, pin/needle or other small, sharp tool to locate where the holes should be. Sometimes, marking on the backside of the carpet with a sharpie is useful before cutting. Cutting is often easier on the backside.
ALWAYS cut smaller than you need on the first cut, I usually stay 1-2" smaller than the opening I know I need. Then enlarge the hole to the size you need it to be.
Once the carpet under the console has been fit, bolt it down, this will help keep the carpet from moving. Re-check to be sure the carpet is still centered.
I usually go to the inner seat belt bolts, and then the seats next.
Don' throw away any cut off pieces of carpet until you are done. Sometimes, you can fix an error in an unseen location by patching in cut pieces.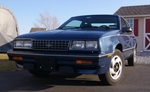 1987 Chevrolet Cavalier 2-door coupe
with 1996 2.2L MPFI
Wow, some great advice there.

Yeah, interior is stripped, so nothing should be in the way of getting the new carpet in. I would've never thought about starting in center and going out, or marking everything and cutting from the backside. I especially love the idea of putting the console down immediately to keep the carpet from moving.

Carpet is molded and sitting flat, was removed from the box on arrival as per the instructions from the maker.

Just some simple advice........
Make this an enjoyable journey - relax and schedule plenty of time with lots of breaks - in between each step along the way. Listening to some relaxing music sets a good mood to work in. You'd be amazed how well this will turn out as long as you are enjoying yourself. Rushing and getting all frustrated is a recipe for trouble!! Walk away and take a break if things get tricky..... You will be enjoying your efforts now for years to come - make this some happy memories.
Over the years I've learned to applied this along my journeys with my J-Bodies and even when something doesn't go exactly right - I don't get all upset with it. Laugh at it and call it a learning experience....(and you should have seen some of my painting nightmares!!) My motto is there is always more sandpaper and paint - so in your case there is always more carpet.
In the end you might just be amazed with your results!! Nothing equals learning a new trick!!:-)
In short - Have Fun !
.
Wayne,
Some advice from an untrained shade tree mechanic. I have done two or three carpets in my lifetime and what I always do is remove everything as described above. Also let the carpet sit out in the sun to let it really relax. Then place the old carpet on top of the new carpet to use as a template. Trim the edges and leave about 1.5-2 inches extra just in case the carpet does not lay in just like the old one. Use chalk to trace out the template for holes for seat belts and seat bolts from the old to new. Putt the seat bolts in their respective holes as it is easier to locate them that way with the new carpet covering them. Always leave extra when making your first cut as it can be trimmed as needed. Only cut a slit for the console/ebrake and trim it in the car. Just take your time and
make sure to press out
as much as you can to make it flat. Mine never came out perfect, but I was probably the only one that noticed.
I am sure there must be some how to videos on you tube.
Gook luck and post up the finished product.
Well the old carpet is gone, so no laying the new on the old. It was really saturated and moldy, no way would I want the new one touching it anyway.

This is going to be an interesting adventure, no matter how it turns out!

Great advice here. Everything out. Clean the floor and neutralize any rust and paint. Without the old carpet be sure to fit it to the floor well and work from the tunnel out. if you make a hole for a belt, put it in place so it doesn't move. better to cut long and re-trim. Good luck!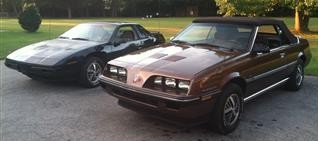 Console and sest belt latches are in, I should be able to finish next weekend.

It's going well.

Job done.

While it isn't perfect, neither is the rest of the car; but not bad considering I had no idea what I was doing when I started.

Still wishing I could get pics posted again, but this site no longer lets me for some reason.

Next up is to find out why this car destroys left rear wheel cylinders.

Congratulations Wayne!
A project and journey you'll remember for years and years.
If we can't lay claim to owning anything in this world - and as people always say "You can't take it with you"
Well by God you do own , lock-stock&barrel, all those experiences and lessons you've learned!!
When it is our time to go - these things , we will surely take with us.....One and All!
So if you ever come across the need to lay down some carpet - you got it my good man!
( ....and also you've done a trick this old dog has never done before either!!)

.