On January 7,2011, I purchased my first J-body ever. A 1993 Chevrolet Cavalier with a 2.2 L engine and a 5 speed manual transmission. It took a couple months browsing Kijiji to find this deal. It has only 91.000 kilometres on the clock. The previous owner was a young lady that was very knowledgeable about cars and maintained this one very well. This last Tuesday I took it in for an insurance safety inspection. It passed with zero defects found. Despite all the snow, I have not got stuck even once. Thanks to the front wheel drive and manual transmission. Couldn't be happier.
Only drove one J-body before. Back in 1993, I rented a 1993 Cavalier to make a 1500 km run. Budget was not very happy when I brought back their car with an additional 4000 km on it. But they did rent it without any mileage restrictions. I was impressed with the comfort and fuel economy. I am 6'2" and I can fit into the Cavalier.
1993 Chevrolet Cavalier Coupe
2.2 Liter, 5-Speed
Unmolested except for a new CD/MP3 Player
congrats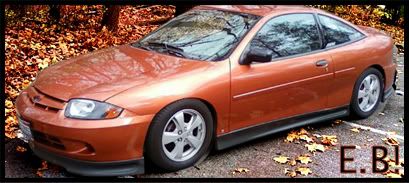 Sig thanks to bxmobkrazey on gmscf.com
Hey another E-towner! Glad you like the car.


2010 Honda Fit LX

What took you so long?

They are fun cars, welcome to the club! You may want to check out 1st Generation threads sometimes as well, since they are so similar.
Thanks for the congrats. I will get some good pictures posted if and when the snow lets up. I dare not wash it now because the doors would freeze shut. I got the J-body mainly on some good luck. It was the best deal I found on Kijiji.

1993 Chevrolet Cavalier Coupe
2.2 Liter, 5-Speed
Unmolested except for a new CD/MP3 Player

congrats my jbody was my first car ever and i loved it lol wasted waay too much money on it tho

Nice car.My1990 cav still amazes me as to how well it goes in the snow,sleet n such.The low torque in them I guess makes them ideal,less likely to have alot of wheel spin.

congrats on a clean second gen
R.I.P. JessE Gerard 7.11.87 - 1.25.08
The Radiation Nation
Facebook
Twitter
Twisted Metal Alliance
Congrats! My first car was a 92 RS 3.1 3 spd. Great little cars. Now drop a 3400 V6 in her

conga rats and disco mice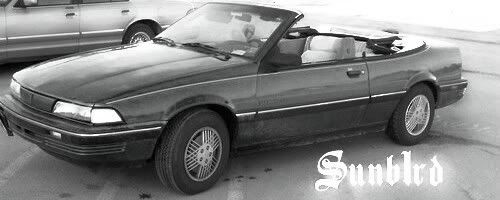 Nice purchase. I've got a 2 door 3rd gen and a 4 door 2nd gen (same color as yours), and for some reason just like the 2nd gens better. Not uncommon to have to do a headgasket on a 2.2L, but generally it will start seeping outward giving time to plan the downtime for a weekend. Of course people are going to bag on the LN2 on this site, but for a dependable daily driver they're more than fine.