Trying to find some new cam followers and a little confused.
there are 3 styles at the parts store. All same part number, but different followers in the boxes!
There are ones like my stock one, (stock one is the first two pics) but the end is a little different length, and no oil hole...
There is a larger casting but all the contact points are same as stock, but no oil hole.. (second two pics)
then there is ones just like stock but there were only TWO...
What is the oil hole for??? Is it necessary, or a manufacture error, or something they redesigned part way though the production or what.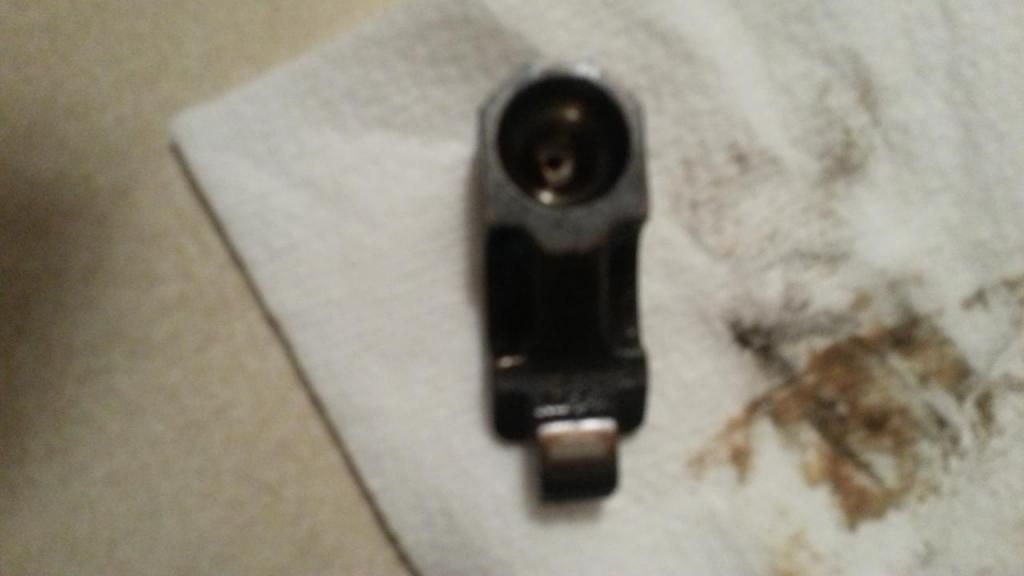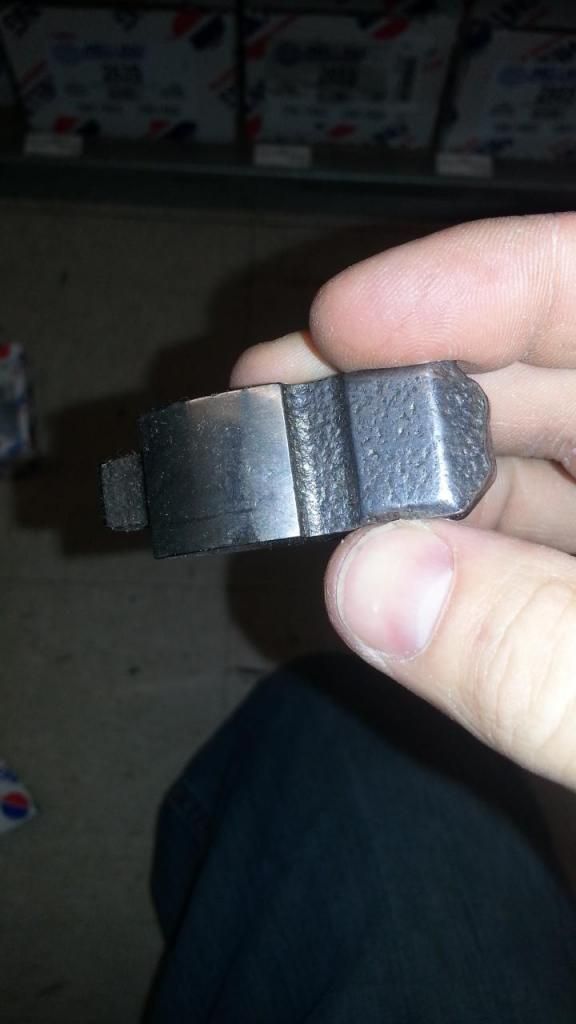 89 355 s10 blazer
94 sunbird, 2.0 turbo 5spd getrag swap
Turbonetics turbo, intercooler, E85 20psi
bump, im putting all new stuff on and im trying to find info on this. A guy said that there was a thread on here with slowolej and a few others that discussed this but i cant find it.
here is my current situation.
two types of lifters, one that has a open passage on the top, second has a tapped that floats up and down. both flow oil thru.
Lifters, theres at least 4 different kinds, Im shooting for ones with the OIL HOLE above the lifter, not the solid ones, I went thru hell to find 8 with holes, found some with 20 years of dust in a warehouse and looked thru about 14 boxes to find these. I HEARD the skinniest ones are the best, has the oil hole and probably lightest, going to install those on the intake of each cylinder and the other casting with the oil port on the exhaust valves....
I called melling and ask if theres any revision info and he says no, they dont design them they just copy was the designer makes and reverse engineers them and makes them. So i tried gm and they looked up my gm lifter number and said there was like at least 6 or more part numbers it superceeded but no actual info.
Attachments

20160928_014157_resized.jpg (1942k)

89 355 s10 blazer
94 sunbird, 2.0 turbo 5spd getrag swap
Turbonetics turbo, intercooler, E85 20psi
another view
Attachments

20160928_014137_resized.jpg (1173k)

89 355 s10 blazer
94 sunbird, 2.0 turbo 5spd getrag swap
Turbonetics turbo, intercooler, E85 20psi
Send member" drivesa5" a pm, he should be able to help you.
Doug in P.R.

92 Pontiac Sunbird LE, 2.0, AT, Red / Black with Grey 154K miles. Hurricane Maria Survivor ! ( It takes a licking and keeps on ticking ! ).....in Salinas, Puerto Rico!
Truthfully, the bottom followers look like they missed a step or two. I would expect them to be forged, then ground, then the holes added. It looks like they missed some grinding and drilling.
As far as the other features go, those differences are in areas that are non-critical, so the original engineering probably didn't specify the exact shape. That's not all that uncommon to let the tool makers and manufacturers have some leeway there. They could have come from different tools in the same plant, or different manufacturers altogether. The top row looks like it was made with some sexy tooling. Much more sophisticated than the original design. Are they functionally different? Probably not.
Yeah, my OCD would be going haywire about the variations, but as long as the critical dimensions are right, you are probably the only one who will know (well, and us reading this thread).
This is a Brazilian engine, right? Probably built around Carnival time...
-Matt
82 Skyhawk Convertible:
https://goo.gl/j7R6Cu
83 P/2K Turbo:
http://goo.gl/EVKPX6
86 Firenza Cruiser: "Jack-Wagon"
https://goo.gl/bWP2uK
87 Skyhawk Custom:
http://goo.gl/krdDeU
90 Sunbird GT: "Turbo-Turd"
93 Sunbird Convertible: "FrankenBird"
(and a pair of Cavaliers I'd rather not talk about)
Sorry I'm a little late to the party here, but in the last picture, the top ones are the best. Functionally different, no, but stronger. I wouldn't use the ones without the holes, I've come across some of those too. The top ones are forged J-Loy followers made by SBi Int'l and are part number 180-1028. They are stronger than the other ones pictured, and for a turbo motor I'd go with them. I have found them a few places, but they are a little hard to find and you can't order direct from SBi. The last set I ordered was over the phone from a place in NY, but the name escapes me.
Never used the site before, but they do list them for sale, only place I could find online:
http://www.northernautoparts.com/part/s4-180-1028
Info about them:
http://www.sbi-e-catalog.com/PartDetail.aspx?PartNumber=180-1028&PartType=Rocker%20Arms/Cam%20followers
86 Skyhawk wagon 1.8SOHC • 93 Sunbird two door 2.0SOHC • 93 Sunbird four door 2.0SOHC