Hi,
I have a 96 Cavalier and quite a few years ago when I was about 15 I bought a 5 speed manual and planned on swapping out the auto 4 speed. my uncle convinced me that it would be way too much work to install and get working. I drove my friends Saturn SL2 a few weeks back and it got me thinking, if this Saturn is this much fun with a manual, how much fun would my cavalier be? My plan would be to buy a 2.2 donor car with a salvage title and take all the parts off of it to put on my cavalier. I've got quite a bit of automotive experience. I've done a few engine swaps, but they were a front engine rear wheel drive layout. I also don't plan on doing this immediately, maybe next year. I'm looking for relatively cheap, a couple hundred dollars (depending on the cost of the donor car). I'll be driving my Camaro and my Cavalier won't be licensed during the summer so its not my daily driver from spring to fall. I need your input to tell me if its worth my trouble to do the conversion.

I guess what i want to ask is, if the 5 speed can be bolted in directly in place of the automatic. I assume I'll need to drill on the firewall to get the clutch assembly hooked up. what else would be involved?

you'll need the mounts, engine bay harness, and if you have to pass emissions, the ecu from a stick car. you will need to cut off the old mounting points and weld the new ones in place. you'll also need the axles from the stick car. best bet is to buy a rear ended car and take all the parts you need from it.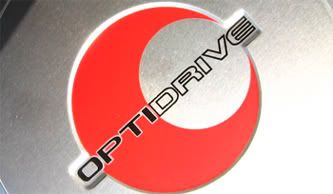 JBO Stickers! Get yours today!
you have a 96 2.2 with a 4 speed i thought they were all 3 speeds until 2000 or if you had a Z24

definatly a dink to do, but not as bad as your uncle thinks it is. might even be worth just buying a Z24, even the same year wont cost that much a Z24 5speed will be way better



JBO since July 30, 2001

yea, if there's gonna be cutting and welding I think I'll stay away from this project. its not that I can't do it, I just don't want to weld on this car unless I have to. I have to be honest, cavalier's don't really strike me as a performance vehicle. it doesn't have things I would really like in a sporty economy car, independent rear suspension, 4 wheel disc brakes, ect. I like mine because it never dies, its so damn reliable. the things you can do to make them fast are amazing though .cough**3100 swap**cough.
there are quite a few 4 speed autos around here, and they're mostly 2.2L. my cousin had a 3 speed auto and thats the only one I've seen.
3800 supercharged, huh? nice.

4 speed auto didn't start till 96 i believe for a 2.2. But in 95 there was the 4 speed for the 2.3.

Also not a 2.4 i just re read what you said. My old 97, 98 and the 99 with the 2.4 5 speed swap now were all 2.2 4 speed auto. My 00 2.2 is 3 speed auto. It was a option you could get.

thats really interesting. I didn't think many people swapped the 2.2 for the 2.4. Its a difference of DOHC and about 30 hp, but i didn't think it was worth the trouble of swapping in. I think I'll pass up on this swap. I'd rather turbo my camaro. thanks for all the replies though, I really appreciate it.

to be really honest...unless you have alot invested into you car...i would just sell your car and buy a manual..96 2.2's can be had for under a grand alot of time..that is just my opinion though


____________________________________
Primer Counts as Custom Paint Right?
BTW: This is my Sig.


I'll keep mine, its a very reliable car. not bad looking either. I have a few rust spots and I was wondering about how to fix them, but I'm not in a huge hurry for that either. the spots are small, lets keep it from getting too big. I've been thinking, maybe I should undercoat my car. I'll be doing that with the camaro in a few months. I'll make a new thread for that when its time to fix it.
http://www.cardomain.com/ride/3126410