Carl Calvin wrote:What kind of rims are on this sunfire. I know it's photoshopped. So were they on the rx-7 in Tokyo Drift? Thanks for your help and sorry for bringing up such an old thread.
FYI, I happened to rememeber this. SSR Wheels makes a very similar rim, called the GT3. They also make one piece versions of it called the GT1 that doesn't have a lip.
GT3:
GT1: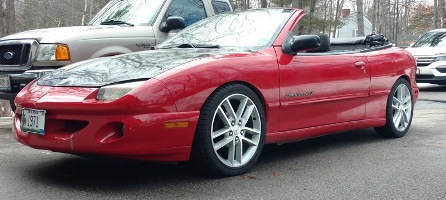 Thank you Mr.Quick. I like the Gt3 with black spokes. Now i hope they make it for fwd fitment. The gt1 looks like its for fwd.