just would like to know if anybody with the 3400 swap has N20 also? what kind of HP numbers? or drag times? I'm in the process if swapping my eco for the V6, still collecting info on the swap... maybe a 5spd swap aswell, I have a head mechanic from GM giving me a hand with the swap..

the amount of nitrous used would dictate the end numbers.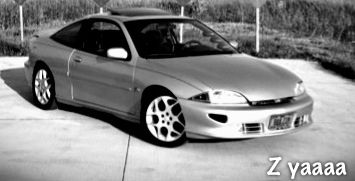 It's nice to be injected but I love being blown.
MAYBE a 5spd swap? I dont think the auto will take the abuse very long.


99 cavy 2200 AUTO 14.884 @ 93.88 mph w/ a 1.920 60ft.

Civics are like tampons every pussy has one!

98 Neon R/T 15.2 @ 91mph W/a 2.4 60ft I HAVE i,h,e
see what next yr brings...