I cannot get a clear answer @ S10forum. I have a T3/T4 hybrid that I plan on running at 5psi. I have 1 colder plugs (NGK TR5s) . What do I need for fuel management? Injectors? FPR, FMU?
I know the stock injectors run at 17lbs/hr. Please help, this is all I need to get my project running. I have HPTuners. Can I just use that to change the fuel curve?

Was interested in doing this as well. Not clear on answers so I won't give you my 2 cents but good luck on he build
i would run an fmu at least. if not get bigger injectors. Fuel is one place you dont wanna skimp on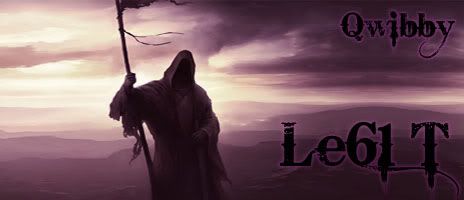 LE61T PTE6262 Powered

I don't know if the manifold on the S10 is like the 98+ 2200s, but if it is, you will be able to swap in a standard style injector with EV1 plug. If you are only running 5 PSI, and don't plan to go much higher in the near future, you may be better with a FMU. Injectors are almost always better than a FMU, but for such low boost it would save you money. HP Tuners will be able to tune your larger injectors if you go that route. And you don't NEED a new FPR, the stock one will work fine.

regardless i would do injectors, no matter how much boost you plan on running, i wouldnt go over 80% on them and 17lbs might be too small for what you are wanting, you also have the option of getting an adjustable fuel pressure regulator or an fmu, in your case the fmu might be a bit easier.
also what size is the turbo, charge pipes, and all the other stuff, internal gate? external? feed line and return sizes. just curious what you have going on.

OP, some quick math would suggest that at 85% duty cycle and .5 bsfc 17 lb/hr injectors would only support 115 bhp. I don't believe this would be enough. I don't know what the n/a output of you motor is but, let's say it's 100 bhp, then when we solve for potential boosted bhp (@ 5 psi) we come up with 134 bhp potential. Clearly the injectors would not safely support this power level. There's no magic within HP tuners to make this happen. However with a 5:1 gain FMU at just 5psi boost, now those same injectors could support up to 182 bhp. You could then use HP tuners to fine tune the fuel from there and also to tune the ignition timing maps. Ideally you would replace the injectors with some that would be more appropriately sized for your expected power output and then tune the pcm. You would not need the fmu in this scenario.

Hope this helps. Jack.

well my 97 s10 has 90hp

so bigger injectors are in order for it no matter what.

Im running a t3/t4 hybrid with a .57trim compressor wheel and a .63 inlet wheel. Charge pipes will be 2.5in without intercooler (for now) and it has an internal wastegate. I have a 5/8 oil drain line and I am not sure on the feed because it has an internal restrictor. The guys on S10F gave me a link to a site where I can get new injectors (37.5LB/hr) for $35 a piece. I will be ordering them on Tuesday.

i actually built a 98 s10 2.2 turbo. i went with 30# injectors with low boost(6 psi), 1:1 boost reference fuel pressure regulator(not a @!#$ty fmu) and hp tuners. it ran great. and was a blast to drive. i bought a pack of 8 injectors from accell and only used 4 so i have 4 new 30# injectors that will plug right in for 100.00 shipped. the 30# injectors with a 1:1 rise in fuel pressure will give you enough fuel for 200hp out of your 2.2 s10. so running 6 psi you will be fine. pm me if you need any help or u want to purchase the injectors.
good luck on your build. i had a blast in that truck....

I used ls1 injectors. 24lb hr and plug and play. Had it tuned and it runs like a dream! Driving a 2.2 s10 that pulls going up hill at 80 is a site to see 😄

I have 1998 s10 with a 2.2 out of a 2000 s10
I plan on doing a turbo build
Any advice?
I only plan on building 8psi of boost