Is anyone running a 3.73 with say 10:1 pistons cams light weight rods and valves cat backs and cai??? I have always loved the 3.73 but not sure if it would work with my mods

I don't think the auto has a 3.73.
FU Tuning
No 3.73
3.91, 3.63, 3.29, 3.05, 3.69, and 3.42 are all of the available ratios used in the 4T40 (and 4T45) transmission; Made possible by using combinations selected from 3 different sprocket combinations (32/38, 35/35, 33/37) and 2 differentials (3.29, 3.05).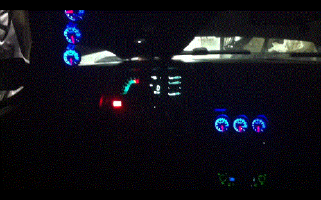 On the inside my car looks like a fighter jet.