i have my engine and transmission from a 97 cavalier 2.2 with 5 speed and i also have an 02 cavalier with 2.2 and 5 speed. my questions are as follows

1- were transmissions different among those 2 years??
2- if theyre different which one is stronger??
3.- does anything interchange internally??

i ask because i race on a 1/4 mile asphault circle track and im in the process of swapping all my running gear into the 02.

They are two different transmissions. The 2000+ is the f23 getrag, below is isuzu. The getrag has more readily available performance parts such as real LSDs, shift linkage, clutches, all kinds of good stuff. The f23 is far superior but for your racing probably wont make a difference unless you start modding it. They also use different mounting points. You have to cut the bracket off and weld a new one on for the f23 to go into a 95-99 car.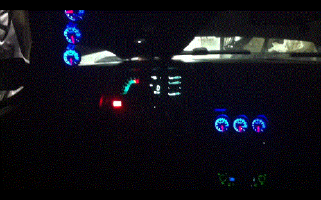 On the inside my car looks like a fighter jet.
good to know. thanks for the reply. i was hoping to get around splitting the transmissions on both engines, but looks like im going to have to. might upgrade the clutch and flywheel while its apart.