yo I have 2 questions :o
I seen some rims on ebay that r wut look to be knock offs of Motegi rims called RIAX rims or some shiznat r they knockoff cheapys or they a real rim company??
and the second question is I have no clue wut bolt pattern and blah my cavy is its 04 but what pattern and blah do I tell the rims company if I want a deemer rim??
i want a black rim with the machined lip but I want it to be deep u know? with the large lip
thanks!!
and yes I know Im newb!

the bolt pattern is 5x100mm i believe. im not sure what offset, etc u need, but im pretty sure thats the bolt pattern. and im not sure about the rim company. google em.
Sorry.....
You have been banned from posting on this site as of 2005-01-13 10:15:53.
This ban will expire 2005-01-14 10:15:35 Pacific Time.
Reason: Free 84 Cavi Drop Top!
donnie darko wrote:ill post a time slip of my 12 inch dick
bolt pattern is 5x100 and i believe anything from a 35-45mm offset would work depending on your suspension set up.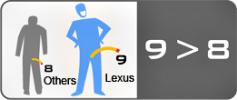 That actually looks nice. Sounds similar to the ones I bought off 4WheelOnline.

Which one? Can't see the pics.

Never seen those RIAX rims.