Not unless you make them pop-out like a mother...
No, they will not fit.
1983 Camaro Z28
im gonna go with not a chance they will clear. that is a WIDE size for a j-body
1997 RedR - ZedR
its gonna be a tight fit but its worth a try?

First, you will need a 10" or 10.5" rim that is 5x100
next, it probably will need to be RWD offset (+0 to -10)
Add to that, the added rotational mass of that 17x10 + tire
It will more than likely hurt more than help.
joshua kessell wrote:

its gonna be a tight fit but its worth a try?
its not worth a try. it wont come close to fitting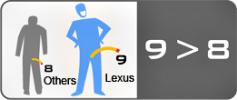 even if you can somehow fit in under the wheel arches, there's no way you'll be able to turn... at all.



LD9 F23 FTW!!

IF you buy axis widetrack wheels with the 120mm lip, and also add a 41/2 inch widebody then a 275 will clear with the right suspension set up. Your looking at $4500 to do that though.

If you're just looking for use for dragging, and you're not lowered, and you can get a 9-10" width rim without a high offset and a 5x100mm pattern, then you might be able to get away with it. However, you will not be able to turn much at all. You would probably be doing a 10 point turn after your run just to head back.

The wides tire I know of being used on a J without major modding is a 235. At 40mm, you're talking over an inch and a half wider than that.
Doesn't look like you've done anything to your car to need that kind of traction either, so what's the reason for wanting to do it?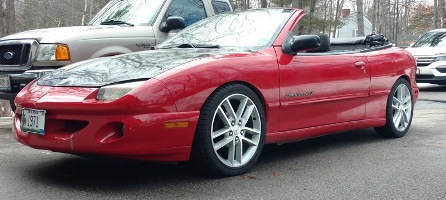 Bump OLD THREAD
Well I am actually looking at running 275-40-17 on my track rims.
The OEM tires are 195-40-17 which make them have a diameter of 24.7
The 275-40-17 have a diameter of 25.7, which is only 0.50 bigger on each side, which should clear the strut perch
Also I running a 17 X 9 with a 17mm offset, 5 x 100.
Its a Drag DR-31.
This will also be combined with 13mm of spacers that are used for my big brake kit.
Which equals a 17 X 9 with a 4mm offset, or next to zero!

I will keep posted on if this works or not.