Need to get some new tires on these, 205/45 right now. like to get 215/50 or even 225/50
Anyhow, on to the pictures.
Before:
After:
You still want to get the wong size tire? To much side wall for 17s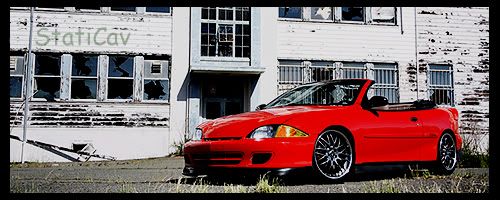 215/45/17 works perfectly on them, thats what was on my SRT-4 wheels when I had them on my 04 LS Sport.
2009 Ford Mustang V6
I like the look of my friends 215 50 17's on his Cavy.
Ryan Thompson wrote:

I like my 235/45/17s
I am in consensus with this!
Go with 215 or 225/45/17.