I would like to know how much work is involved in doing this? Also, all I would need to do is get a correct aluminum paint stripper, spray on, let sit, then scrub, then repeat - is this all correct? How long would four rims take?

Aircraft stripper will do it, but it's nasty stuff. I've been around a lot of industrial chemicals in the last 50 years and am paying for it healthwise. If it is anything like polyurethane or "cured" type paint it may take more than one pass. Wear protective equipment like a respirator - with new cartridges, gloves, long sleeves and pants, etc. Not to mention the EPA gets a bit excited over the use of stripper and paint.

Dennis

Where can I get this aircraft stripper? Cause I went to advanced auto, and all they had was some tal-stripper stuff. Haha

When I stripped my Z wheels, I used Tail-Strip II. It is definitely nasty stuff, so you will want to wear gloves. It took quite a few cans. You will have to spray and scrape each wheel multiple times.
Just sand blast them. For the amount of time, money and energy your better of just getting them blasted.


"Straight roads are for fast cars, turns are for fast drivers"-Colin McRae

I used aircraft coating remover on mine. Nasty stuff, burns like hell on your skin, but stripped the factory finish with minimal work.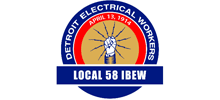 Aircraft stripper is the easiest. Bead blast, don't sand blast aluminum rims.




PRND321 Till I DIE
Old Motor: 160whp & 152ft/lbs, 1/4 Mile 15.4 @88.2
M45 + LD9 + 4T40-E, GO GO GO

Well, I want to be able to do this in my backyard, so paint remover will have to do. I bought some Aircraft stripper, although I still havent started yet, i just removed the tires. Im just wondering what i should coat them with when im done.. Or i could polish them. What do you guys think? Its a silver sunfire, and paint is cheap to me so idc what I buy. Haha should I go with lime green?

Those will suck to polish. Mine were a very simple 5 spoke and were a pain in the ass.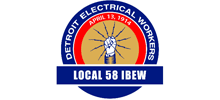 I used aircraft stripper on my 01 Z wheels. Definitely nasty stuff, ware good rubber gloves and follow the instructions. But it worked like a charm, paint literally pealed its self off most areas, others required a little help.

I would not polish them, registry says you have silver car, go with the black, gunmetal or bronze. I am thinking about re-doing mine in a dirty bronze once my summer rims are on the car.


PSN ID: Phatchance249


Yeah blasting them is easiest