would these fit my 2001cavy? they are 5-lug but with an unknown bolt patern.

lol why would anyone buy them if the seller doesnt even know the bolt pattern. our cars are 5x100. i wouldnt buy them since you have no clue what pattern they are. more than likely you will get screwed if you buy them because it will be the wrong patter.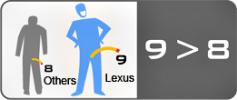 ya im not a real big fan of those kind of wheels anyway but def dont buy them without knowin whether they fit or not, unless u are sure u can get your money back somewhere else, so basically dont buy them, later


pic coming soon

"Live Life To The Fullest" "Customize Everything"

Seller
should know the bolt pattern before finalizing the deal