Will one one from a Cobalt/Ion work on a 04 Cavalier?


www.gmofhouston.com

No. Completely different shape, and the mounting onto the shifter is different as well.

Currently #4 in Ecotec Forced Induction horsepower ratings. 505.8 WHP 414WTQ!!!
Currently 3rd quickest Ecotec on the .org - 10.949 @ 131.50 MPH!!!
Dang it. Thanks though. Oh well time to go junkyard hunting.


www.gmofhouston.com

look for universal boot covers on eBay. i got one like $15 shipped. Black suede with blue stitching. I had to cut it slightly at the hole, take off the metal ring, and customize it to stay on right, but its better than stock looking.
Or remove yours and find a fabric shop to make it custom...shift boot cant be very expensive to custom fabricate..less than $50 im sure


04 Cav. 2dr. 5spd. My DD. 'Nuff said.

Or just swap to a manual center console, love the Sunfire one in my Cav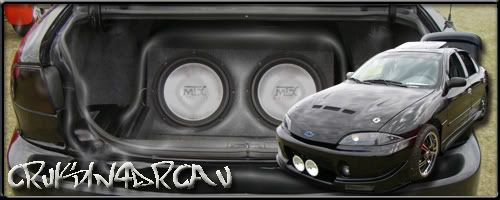 Interesting. What year Sunfires should I look for?


www.gmofhouston.com

I don't see how the Sunfire ones could be different???


I need the hardware - the crappy plastic bracket/piece that is supposed to NOT BREAK and secure the boot into place.


What's the deal with that? Where can a guy get a decent quality one???