okay, well from what i see, Your going carbon fiber! you got most the exterior stuff . and got wheels. How about some Suspension and a body kit.
that tach looks stoopid...


<Img src="http://www.gnx.ca/stylez/stylez05sig.jpg">
"Have faith in people....God is just an imaginary friend for grownups."

OMFG that tach is SOOOOOOOOOO huge


----------------------------------------

New Look Coming Soon..

11psi?? what kind of fuel mods are you using? and that tach is huge
I think the thing that sets cars off the best are: a nice body kit (widemouth), carbonfiber hood, and since you have turbo get a nice polished intercooler to fit in the wide mouth body kit. Just my 2 cents
All I have to say is this:
Ebay:
http://cgi.ebay.com/ebaymotors/ws/eBayISAPI.dll?ViewItem&category=6763&item=7946583153&rd=1
Previous thread:
http://www.j-body.org/forums/read.php?f=5&i=342853&t=342853#342853
And me being a 2.2 owner that knows a bit about these engines and boost......

You are not running 13's and you do not have 250hp, you have no fuel mods whatsoever and from what you say you have a stock bottom end. So

i thought that car looked familiar
LMFAO....since the description on ebay said that the car has potential of high 12's which is BS........he tried to stay safe on cardomain and put 13s hahahaahahahahaha! Great stuff, and its auto!
N
2
O
+ Bolt-ons = 220Hp/250Tq
Coming Soon:
HpTunersPro, EagleConnectingRods, WiescoPistons, 13sec2200
Actual to let you know i do have slips of a 13.98 second run, second the tranny has been moded. Next i do not want a body kit. I want to keep a sleeper look. It is already intercooled. Yes I do plan on suspension modes. I want to lower it. Idk ever one on this site are like you guys. But thanks for the people that helped. The tach came like that and no i dont like it.

i say if ur only considering thos 2 hoods, get the SS one.. by far the nicest of the 2... and that first hood looks like an srt hood w some more scoops... not very nice...

and if i can make one more suggestion... Z24 kit, rims and lower it...

and im more than happy to see another turbo cavy(no i dont have one.. wish i did tho)...




-------------
:: tRagIk LD9 ::

Tachometer for the blind!, I love those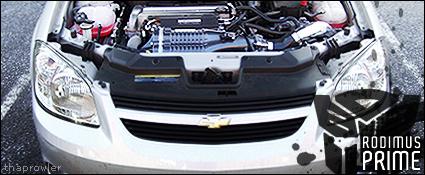 1989 Turbo Trans Am #82, 2007 Cobalt SS G85