Built a z24 for a 1/4 mile circle track, swung a junkyard engine, water pump was bad. replaced the pump, went out and it smoked like a train. Did a little digging, head gasket was bad, pulled the engine apart 2 and 3 were pretty ugly. cleaned up the cylinders a little, put it back together and ran the breather line into a catch can. no oil blowing out, went out for practice at the next race, ran 20 laps and it locked up. I had the oil a half quart over but after pulling into the pits it is a half quart low. If anyone plans on building one of these cars be patient and keep it oil'd.

I will go out on a limb here and guess it was a 2.4l?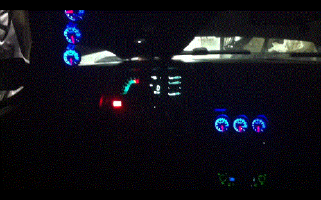 On the inside my car looks like a fighter jet.