As posted in the Northeast section.....
So a few weeks back my wife ran a stop sign and killed my 2003 157K mile Cavalier. Thankfully she wasn't hurt and the dumptruck that hit her had maybe a scratch on his bumper.
Not sure which salvage yard it went to but it had 4 good tires, new front brakes, strut bars front and back and a rear sway bar. Engine and tranny were perfect. I used Mobil 1 since new and the thing still shifted like it was brand new. Sucks too because I wanted to get another year out of it.
Anyway, I had purchased upper and lower radiator hoses and a wheel bearing with bolts for it. I also have GM Factory Helms Manuals that I won't need anymore. Those are also good for Sunfires.
I'd take $100 for everything. So if you're in the Taunton MA area and you're interested give me a shout.
The truck hit her in the right rear quarter, tore the bumper off and tore the bumper support which in turn tore it open like a beer can being twisted. She was spun into a fence and the front bumper was also torn off. Amazingly I was prepared to sell the car next year for about $700, the insurance co gave us $2900 after taxes and the deductible.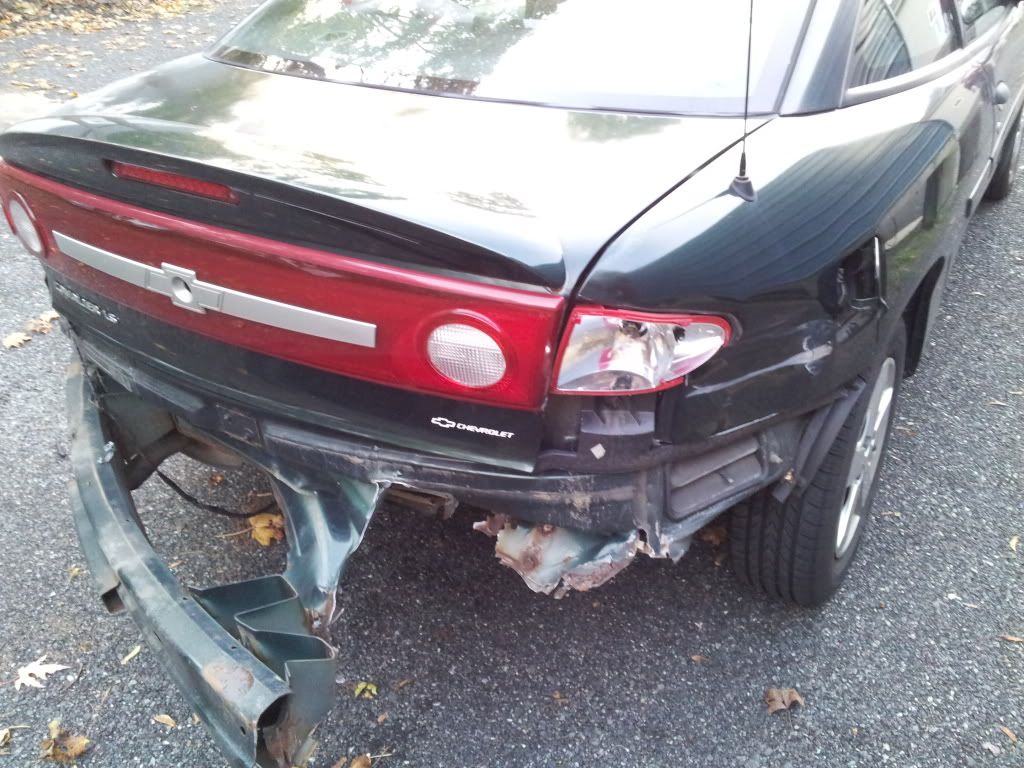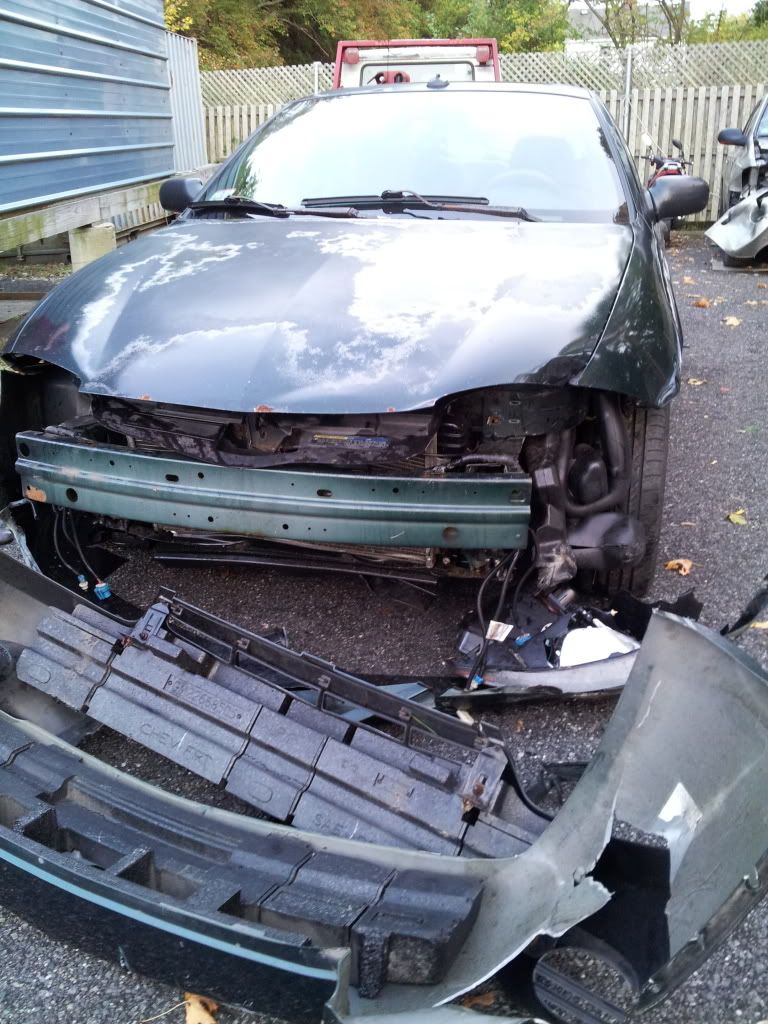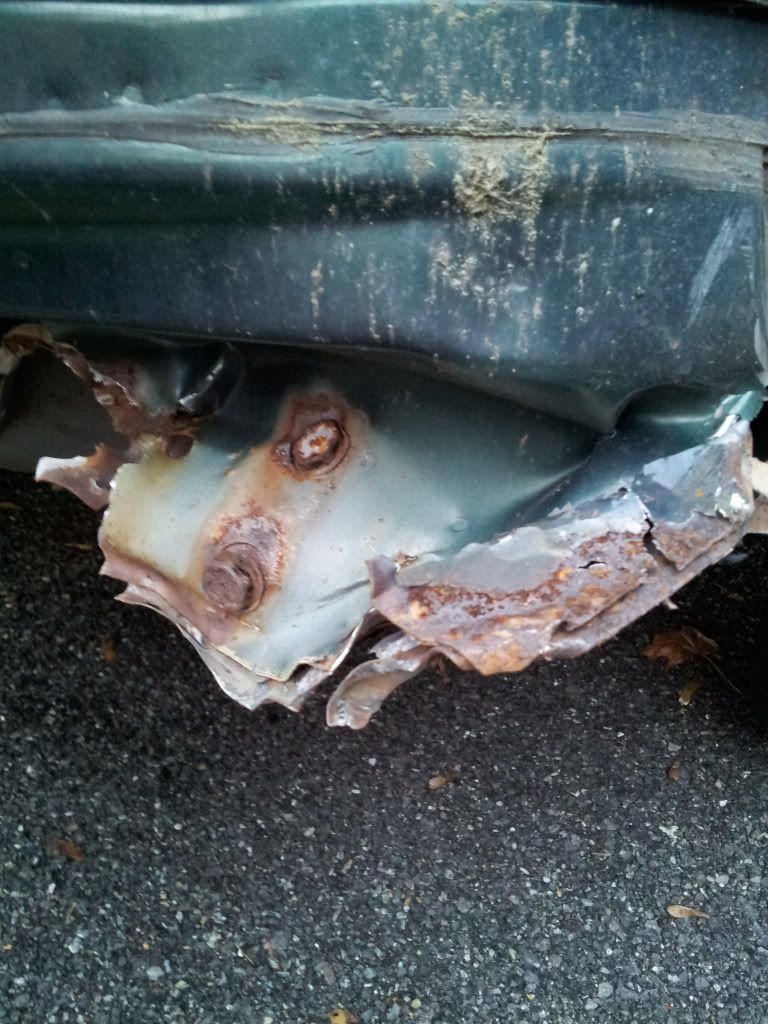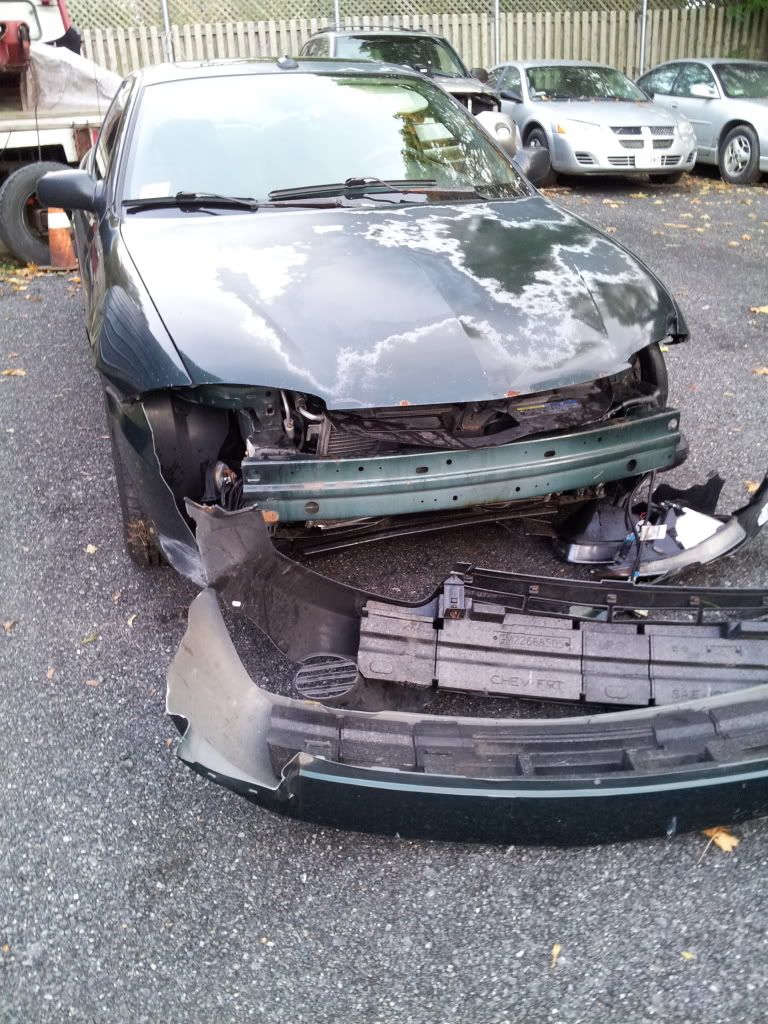 Yikes this sux man. A few things...
First, WHY DIDN'T I KNOW ABOUT YOU BEFORE!? I'm in Braintree and go to Hopedale, MA and Providence all the time. In fact I'm going to SMG motoring in hopedale this Saturday and then heading to a Paul Walker meet in Foxboro at noon.
Second, see if you can find out which yard this went too, I know someone who would like to rear bar and strut brace.
Third, front or rear wheel bearing, what brand? Either way, I may be interested in some of this stuff. Shoot me a PM with that info and anything else you may have lying around jbody related.
Sorry for the loss!
"In Oldskool we trust"
I was curious if this was a 5 speed or an automatic. If it was a 5 speed, I would definitely be interested in some parts that I have been searching for around my area that gm don't make anymore for my tranny swap. If it's in the junkyar, could I get the name of the place please?

If you still have the body could I get the passenger door window regulator if it had power windows?
'03 LS Sport 5spd, Amsoil fluids, Vibrant cat-back, 5% 3M color stable tint, Z24 trunk lid