So I haven't been on here or posted in many years. I thought i'd come back and share. About 7 years ago i totaled my 99 Z car on an ice/snow covered bridge. Going too fast for the conditions. The bridge was an overpass and below was the traffic of the interstate. Still to this day, I am not sure what saved me. The bridge (which has now been refinished) had about a 2 foot curb, then the wall and a small railing on the top. My mom noticed after the crash that there was about 3-4 feet of white on the railing. In talking the the state trooper, she informed me that she watched it happen above her. She saw the front of my car come over the railing and she was for sure that I was coming over into traffic below the bridge. Something caught the railing and pushed me back onto the bridge where I eventually came to a stop. I was a very luck guy this day. Sold the car for scrap a few weeks after the crash. Car didn't have 100k on it yet. Here are some pics of the car after the crash.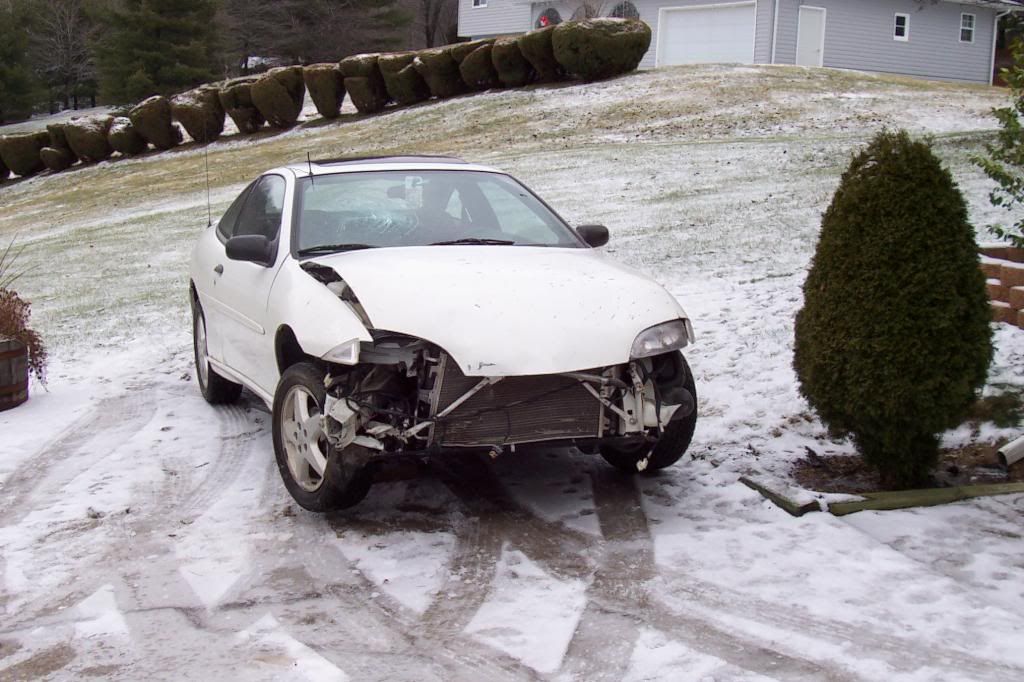 Since this, I have been in a 96 Sunfire GT, 03 Grand Prix GT, 99 Silverado and now back into a 04 cavalier coupe as my daily/work/school beater with a heater.
Super lucky man, sorry for the loss of the car though

"In Oldskool we trust"
Welcome back, and glad to hear you were kept safe during the wreck.
'03 LS Sport 5spd, Amsoil fluids, Vibrant cat-back, 5% 3M color stable tint, Z24 trunk lid