Yes, all good things eventually come to and end.
Several weeks ago, my Sunfire convertible -- which I've had for over a decade and have driven over 170,000 miles - failed inspection. The rear subframe had become rusted out and the cost to repair it would have been well above the replacement value of the car. That, in addition to the fact the vehicle was becoming increasingly archiac in terms of safety standards and it's cabin features meant that even if it had been repaired, I was looking at a less and less secure and fulfilling driving experience.
So I sadly ended up donating her to a charity. Presumably, a salvage dealer somewhere is making some money off what value is still left in her (those Katzkin seats and a seasoned but still healthy 2.4). I will miss the fact this car brought me so much benefit, in terms of learning how to mod and maintain a vehicle (yep, replacing those power window motors was a lesson in repair I'll never forget) as well as inumerable glorious top down experiences.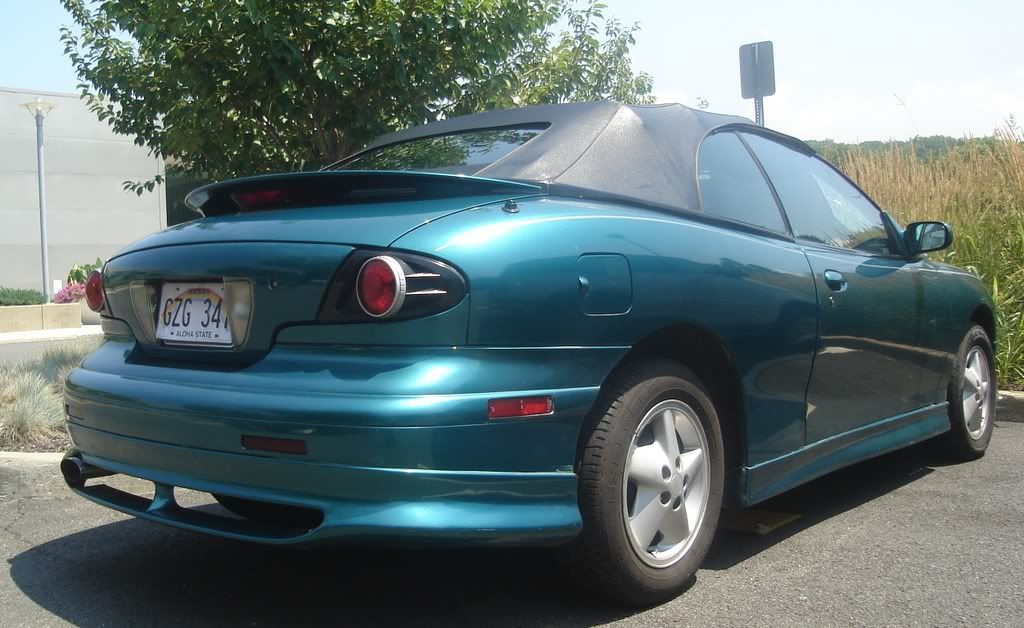 And her replacement? A 2015 Mini Cooper S Convertible. Yeah, I know ("
my first BMW
." ). Suffice to say getting a car that comes stock with things like a supercharger and high end factory leather does make you reflect -- quite profoundly, in fact -- on what you were missing in your prior ride. But what I will also miss is the fact that beyond adding exterior graphics (the pic below is the proof of my car 3M produced before they sent me those A panel "Black Jack" emblems) and an aftermarket circuit that allows you to raise and lower the top remotely, there is very little in this vehicle that you need (or would want) to change or upgrade. I guess the stock audio could benefit from an external subwoofer, but I've already seen on MINI enthusiast sites how that ends up eating up an inordinate amount of space in an already
very
small trunk.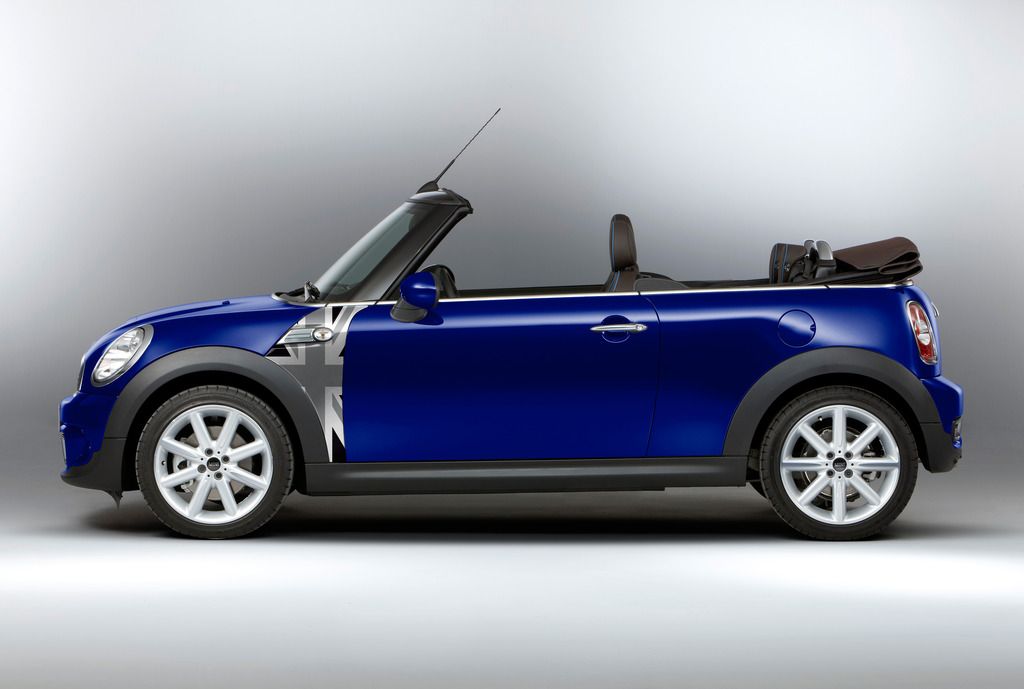 But again, I will
never
forget my years in one of the last truly enjoyable vehicles Pontiac ever made.
Well, it's certainly a shame the subframe rotted because the outside of the Sunfire still looks great in the picture you posted. It's awesome to hear that you had it for so long. It seems like so many people nowadays don't keep vehicles for very long. I would love to find a Sunfire Convertible with low miles to get for a summer cruiser, but unfortunately it's kind of depressing knowing even the newest model would still be 15+ years old and GM really doesn't make any parts for them anymore

.
Congratulations on the new ride! I'm sure you will enjoy all the latest and greatest goodies it has to offer.
Do you have any other pictures of the Sunfire? I just read through your registry and would love to see some more pictures if you have any...