Picked this car up locally with the intention of shipping it to a friend in Arizona. Friend is no longer interested so I need to move it on to a new home.
Purchased is as non-running. Previous owner stated it died while driving. Would start and die, start and die. Previous owner provided me with a folder full of receipts and spreadsheets documenting all parts and repairs. Last inspection was 2012 so itís been sitting for approx. 3-4 years.
The pluses:
Changed oil and filter
Replaced (missing) oxygen sensor
Installed new plugs and wires
Installed new fuel filter
Pulled injector/fuel rail. Cleaned all injectors. One injector was bad and I replaced it. One injector is working but questionable (6ohm coil resistance vs. 12ohms for the rest. Did not replace this injector)
New fuel injector o-rings and upper intake gaskets.
Siphoned out old gas from tank and put 4-5 gallons of fresh gas in.
Installed new battery
Car now starts and runs very well. Top goes up and down perfectly (though top will probably need to be replaced and button in dash is damaged) All windows go up and down but definitely will need lube and TLC. All dash features appear to work. Speedo, engine temp, oil level, battery charge level etc. No idiot lights on. Headlights, tail lights and parking lights all work. Has original wheels. Underside of uni-body is in very good condition. A few spots of rust here or there but no rot that I can find. Trunk floor is solid and trunk drip rails are solid.
The minuses:
Body needs a lot of work. Rust and previous body work just behind rear drivers door. Bottom of doors are starting to rot out. Light hit to drivers door. Fender has been replaced, door has not. Front bumper cover is damaged and will likely need to be replaced. Blew out a brake line when I applied pedal pressure in the driveway. Gas and brake lines are scaling and should be replaced. Car canít be driven because of bad brake line. All bolt on parts (axles, springs, shocks, backing plates etc) are all fairly rusty but can be removed and cleaned up.
Take it as it is. A running 2.8L / 5SPD manual first gen cavalier convertible. Probably would be best for a drive line donor or parts car but could definitely be saved if these early J-body's give you a boner.
Have about $800 invested, will take best offer over $400. Wonít take any less so donít bother offering. Have bill of sale and clean MA title signed over by previous owner and that's what will go with the car. Can run title on the MA RMV website at time of sale if desired. Cash only. Bring a trailer.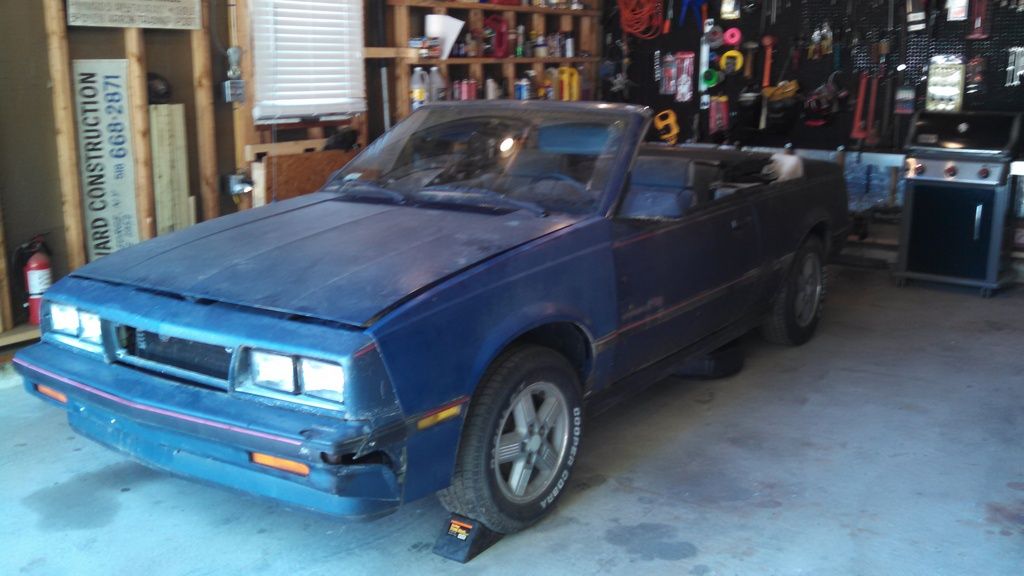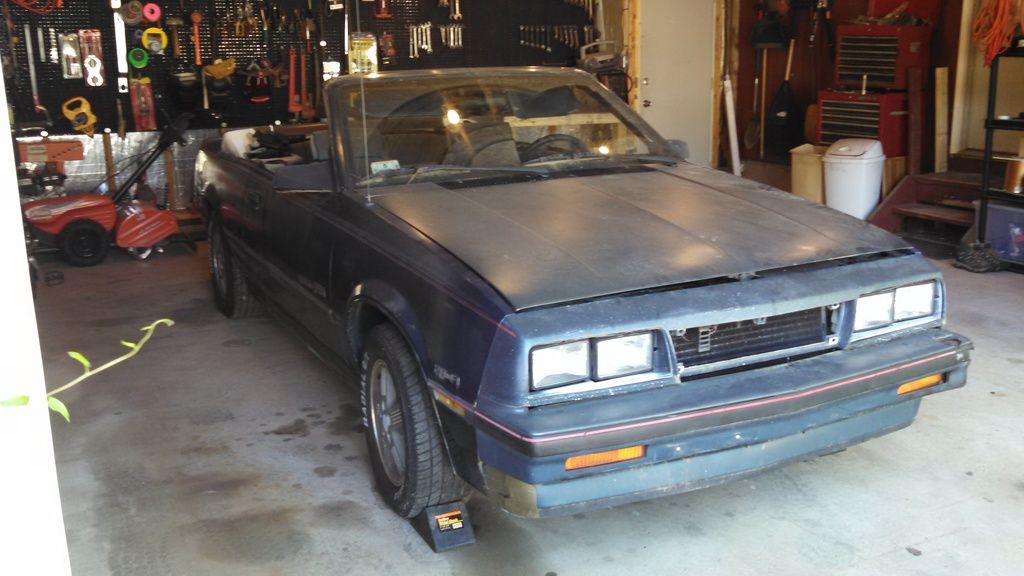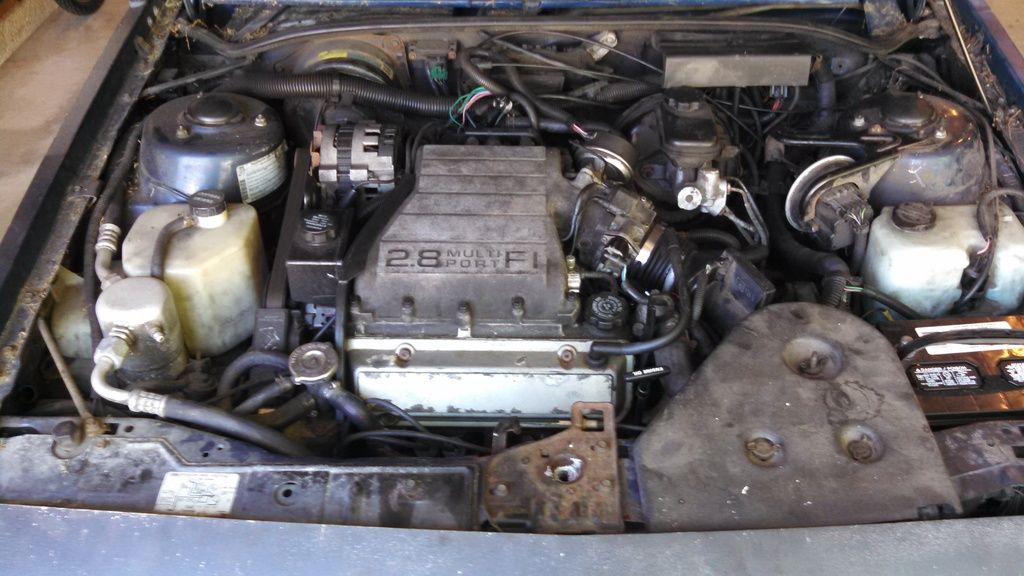 Can't find the "EDIT" option for my post. So adding info:
107,330 MILES