So here is the official thread for my Sierra. 35,000 miles 4.3 V6 auto, 2wd
Before going to the shop before repairs
Sitting at the shop awaiting brake lines, fuel lines, and head gaskets. Also yanked off the running boards.
Figured since it needed new tires I might as well order new wheels too.
2009 Ford Mustang V6
Wheels? Go figure.

Looks great. And what's up with you and V6s? Lol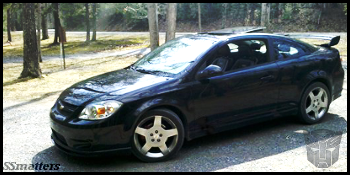 Grandfather bought it brand new that way in 2001, I have to run a 17" or larger wheel if I do a 2/4" drop due to the spindle change in the front. It also needed tires so why not do it all in one shot? lol.
2009 Ford Mustang V6