I don't have a picture, but the emblem on the front of this car I saw yesterday was a pitchfork. I can't for the life of me remember what has that. Any thoughts?
I have a feeling I know which one it is. Here's a pic, if its not right then I have no idea.
yeah, I'm gonna have to go with the Maserati one. I was searching google, and didn't come up with anything except the Olds Rocket emblem.
Desert Tuners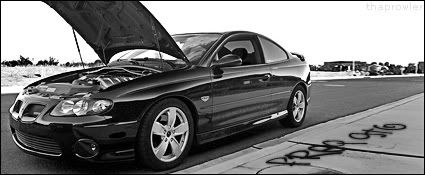 "When you come across a big kettle of crazy, it's best not to stir it."
Yeah thats the Oldsmobile "rocket" logo.
Maserati! that's it! Thanks a lot!

"The Goings great, In a Rocket 88!"
How many steps to heaven, Doc?
...Ah, metaphysics.
He might have meant the pitchfort on a Dodge Demon!




Silver Stripey makes your Day!
Wicked-1: No problem, always here to help.
brew-san: forgot bout that, good correction

Maserati. Italian design at its finest.

Who else names a car Quattroporte? Literally 4 doors.


--------------
Yea, ummmm. I used to have a J-body...

brick killed a guy....did you throw a trident?





Im out there Jerry and Im LOVIN EVERY MINUTE OF IT