is the primary/upstream 02 sensor supposed to be a 2 wire vs the Eco 4 wire? I thought I asked this before, but I don't see it now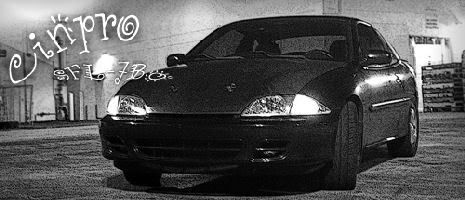 I converted the primary o2 on the ld9 harness into a 4 wire by moving the heater wires from the rear to the primary. My rear o2 is ignored in the tune so no ill effects

Can the 2.5 map from the supercharger kit work with this?

Andrew Steen wrote:Can the 2.5 map from the supercharger kit work with this?
It would, just would require you to wire it in, as it uses a different plug.
FU Tuning
im using the 2.5 on my setup

So apparently the Skunk did this a long time ago. But apparently you dont have to swap anything. If you use a 02 computer and use the 02 2.4 sc file it works just fine.

Im hoping he will chime in....

Philly D wrote:So apparently the Skunk did this a long time ago. But apparently you dont have to swap anything. If you use a 02 computer and use the 02 2.4 sc file it works just fine.

Im hoping he will chime in....
doubt all that is true.
In 02 the jobody had 2 ECU types. Ecotec style which ran Ecotec and LN2, and the LD9 style, or older style that ran the LD9. The harnesses were not the same, so you can not just swap ECU's and be done. The LD9 SC reflash will not work on a Ecotec style ECU either.
It is possible he ran a GM Ecotec reflash on the 02 Ecotec ECU, but it could not be tuned.
Edited 1 time(s). Last edited Thursday, August 08, 2013 4:15 AM
FU Tuning
Hmm..

Well I hope skunk chimes in.

He is very adimite that that they are all the same pcm, and thats what he used on his car.

Maybe he just got lucky..........somehow

I saw him post the other day so I hope he comes in here and replies.

-Chris-



-Sweetness-
-Turbocharged-
Slowly but surely may some day win this race...

EVILution (KGM Godfather) wrote:

blackbirdracing wrote:So could we just repin the Eco harness?



I think so.

I've actually been buried in wiring diagrams the last few days as I'm about to do this swap. I think it will also involve repinning the ICM connector (or cut/splice), unless of course you are using 2200/MSD coils. I personally I am going to try and retain the stock eco coil pack/ignition module for the sake of keeping things clean looking, besides, as long as the Eco ignition works I see no benefit in swapping to just 2200 coils as you'll still be running in batch fire mode regardless. I'm sure at some point I'll switch to the MSD setup so I can run a DIS-2, but til then I'm sure the Eco ICM/coilpack can work.
I haven't double checked everything though (and will probably triple check before I start cutting up my harness), but so far it looks like all the wiring is run the same from PCM to various sensors.

The only hang up, and maybe John can chime in here, is the ignition switch. He mentioned having to swap in the 2200 ignition switch as there is a difference between harnesses, but I'm not sure if that was specifically for using the 2200 harness, and perhaps ld9 to Eco are ok. I haven't had a chance to look at an actual ld9 switch to compare the the eco's. I first compared wiring in a Haynes manual, and it showed no difference in switches...I have looked at the ignition switch wiring for the LD9 in the GM service manual, I just haven't had a chance to look at the Eco diagram yet, hopefully I'll get to that later tonight/tomorrow.

I'm going to keep checking, and maybe in the meantime someone with an answer can share, lol.
any way of wiring in the ecotec icm to the ld9 pcm?
So this thread has been really useful to me and I hope to others. I wanted to share what I just did to mine with the great help (again) of JBO :

As mentioned in this thread I got I L4Big ecu out of a auto 2200 sunfire 2000. I had a 01 cavalier 2200 L4Big but for some odd reason the OS or whatever inside it was not supported by HPTuners (still on a support ticket with them).

Only other things I got was a brand new GTP 2bar MAP, 2200 coils and lead with ICM pigtails and a another stock ecotec engine harness (Yep ecotec engine harness). BTW My car is a 05 cavalier base model manual.

So I just converted the ecu pinouts of the ecotec to some L4Big connectors in order to be able to plug it in an L4Big ecu obviously. Pins are a little shorter on the ecotec ecu but they do fit great in L4big ecu connectors I havent had a problem yet in 2 days.

Now the custom part. Obviously I had to rewire the CKP sensor to the 2200 ICM instead of the ecu. In the case you are using a Ecotec harness you don't have to cross colors like mention somewhere in this thread. I wired purple ecu wire with purple ICM wire and yellow with yellow and it worked great.

The rest of the ecotec ICM wires can be color matched with the 2200 ICM. But 2200 ICM has on more wire that I think is brown/white or red/white that is transmitting the CKP sensor reference to the ecu, so I just wired it with spare wire since the ecotec harness does not have this wire.

Now O2s on ecotec are heated and controlled via the ECU which if IIRC is not on LD9/2200, so I just use the ecotec ground control originally going to the ecu and grounded them on the chassis. The + ref on HO2s are activated only with key on so no battery draining on this. I'll have to recheck the O2's on LD9 pinout to see if Im correct to say they are not controlled via ECU but this is a quick fix when using ecotec harness.

Now I think its all about it. All this costed me 200$ credits on hptuners (which I already had from purchasing HPTuners), 30$ engine harness (junkyard), 60$ 2bar MAP and 40$ ecu (junkyard)

Please people feel free to correct me if I am wrong at any of this info, but don't hate or troll, I do my best to give as much good info as I can. I want to thank again this forums for so much info, it helped me do this v2 conversion of ecotec running on LD9 reflash. I am happy with it.