Hey guys and girls I'm a new Cavalier owner just bought my first one last week, Its a '04, bought it wrecked it was missing the hood needs a windshield and repair the roof. I'm stuck needing a Hood striker and a $40-$60 Hood Striker is not in my budget. Are there any aftermarket options out there? I've been in and out of every salvage yard in my area and no one has this model year that still has a hood on it.

You can use the striker from any 03-05 cav

Yeah I'm aware just can't find one

which part.. the one that bolts to the hood?

Yeah the part that bolts onto the hood

I dooo have one that came from my parts car I was gonna save so I didn't have to switch from the stock to carbon all the time..
May be willing to let it go. Need the bolts also?

No i have the bolts how much you wanting to let it go for?

how the ef is that part 40-60 dollars? do you not have any junkyard access?
car-part.com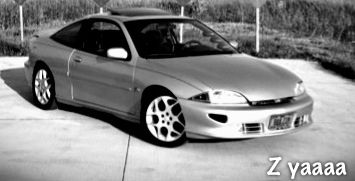 M45/OS crank/2.4 snout. It's nice to be injected but I love being blown!