Hello everyone, I've been looking at hood's for my 04 cavy and haven't found one I like enough to drop $400+ on. So I decided to customize mine.
Front before
Side before
Prep by laying foil down
Design using clay then covered infoil
Top-front view
Head on view
Side-top view
Side view
Rear view
Had to go to work so I will lay the fiberglass tomorrow morning and post more pics.
Let me know what you all think so far.
Looks like it didn't like my pics here is a link to them.
http://s652.photobucket.com/user/bigaspn/media/Mobile%20Uploads/IMAG1203.jpg.html?sort=3&o=0
I like it should be cool if it's functional, are you just doing the one side or are you doing both sides?

both sides and it will be functional, the large spaces between the raised parts will be cut and bent down and mesh will be added to cover open areas.
Interesting. Not entirely sure I'll like the outcome, but it appears you are going about it well.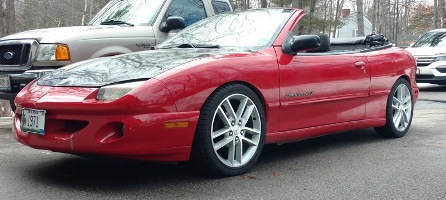 I LOVE THE FACT THAT YOU DECIDED TO MOD YOUR HOOD YOURSELF INSTEAD OF BUYING SOME GOOFY LOOKING HOOD SCOOP FROM AUTOZONE OR WHATEVER .IM SURE IT WILL TURN OUT PREYYY GOOD ,CAN`T WAIT TO SEE THE FINSHED PRODUCT!


BLACKMANTIS