Does anyone know of a wiring trick/modification to disable the fog light cut off when switching to high beams for 00+ cavy? I'm no electrician but I understand basic wiring, and correct me if I am wrong but I believe there is some kind of fog light cut off relay that activates when the high beams are switched on. Either way, I've searched all over for this and could only find stuff on 99 and older models. I have HIDs in my fogs and if you know HIDs they're weird sometimes about turning on and off quickly. I'm thinking this could, at a minimum, reduce some of the stress put on those bulbs from having to re-arc over and over when night driving.

A buddy of mine was able to wire up his fogs on a different car so that the fog light switch was always hot when the ignition was on. Now, I understand that wiring architecture varies significantly from car to car, but there has to be a way to do something simple like that.

I have an '02 LSS Coupe if it matters.

I rarely post here due to the excess of rude comments that I read. So please, if your just going to be rude don't bother replying.

Thanks in advance to anyone with any knowledge to share.

Yes, there is a relay that cuts out when activated. The way to fix this is to cut the wire that goes to the correct prong (or break that prong off the relay itself).
I don't know which wire it is, but if you look at the wiring diagram, you should be able to ID it pretty quick.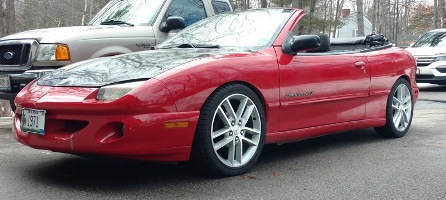 Okay, thanks for the insight. I'll have to do some more research, I'll post back if I find a definitive answer.