I was really wondering if there is any way to clear spring perches to get a good fitment without low offset wheels or spacers. I'm on a tight budget and was wondering if trimming the spring perch would be a good idea or is there another way?

First, this should be in the wheel and tire forum or suspension and brake forum.
Second, I would highly recommend that you not attempt trimming the spring perch. There is a little extra on there for a reason: the springs are not locked into place by any kind of clamp, so the extra is there in case there is any shifting, to keep the spring from slipping off the perch.
Also, depending on how much clearance you need, spacers usually aren't that expensive
Last, if you're on a tight budget, just be patient and wait until you have the money to do it right. Trying to find a cheap way to make wheels not correctly designed for your fitment go on your car isn't a good idea. Any time you're talking about part of your suspension, or wheels and tires, and you're trying to cheap out and "make something work", you're asking for trouble. Just save your money and get the right parts the first time.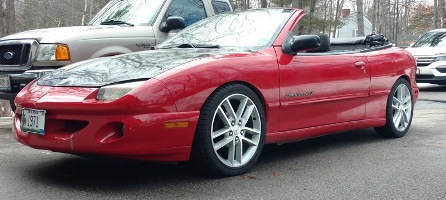 Well said. Rules to live by.