Alright, so I ordered some lense film today to do my corner lamps Amber on my '02. I like that look at little better, I think it makes the front end "pop" more. I was planning on painting the headlights black like most people do, and like the ones in the sticky. But I had an idea, instead of black, how do you think red would look? I was planning on using it he Duplicolor perfect match red for my car.

Try it and then put up some pics

Body color matching 00-02 headlights has been done a few times. Try searching in the photos and media section.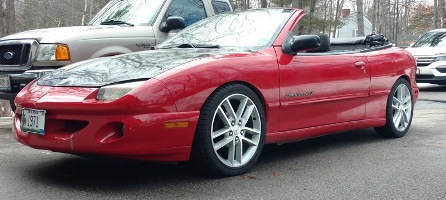 I wouldn't tint ur headlights black too dark unless ur using h.I.d. Correct me if I'm wrong but I don't think auto paint would be transparent.. Try niteshade in red. Films/paint both has advantages and disadvantages but I know for a fact u can get a beautiful job using niteshade. All about prep work.


ReD RaiN