looking at getting new factory headlights since mine have moisture in them....also wouldn't mind a good output bulb...any recommends for a good brand? i want a white with light blue tinge to them if possible. NO HID'S!!! @!#$ hate thouse doochie things....@!#$ civics...god dammit!

I ran street glow in my older cav with no issues, just don't get oils from ur skin on the bulbs. I believe Philips is the original brand and they last for years


ReD RaiN

A lot of people complain that SilverStars don't last long, but I've had them in all my vehicles and have always had them last at least a year if not longer. Buy them on eBay where you can get them for up to half the price of Walmart, Auto Zone, etc.
Look into these:
http://www.usa.philips.com/c-p/9007XVB2/x-tremevision-car-headlight-bulb
"FRIENDS DON'T LET FRIENDS DRIVE STOCK"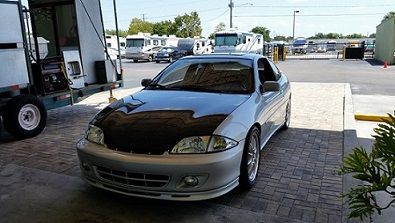 If you want to spend the money leds are nice wouldn't do it unless in projector lens. I had Sylvania as well top of the line and they where close to my leds but not as good as my projector hids.