I have a set of 1-piece Projector headlights. The chrome reflectant stuff is almost all chipped off, and gone on the drivers turn signal, and the brights part. the passenger brights side is starting to chip as well, so i want to re-paint them both. Can i take the covers off? i heard pre 99 has to use the oven method, but since they're projectors, will that ruin them? I was thinking of just painting the turn sidnal part on both side black, since they dont need to be that bright, with the bumper side markers. But i dont know what to do for the brights part.
You can see the better side in my signature pic.
heres the bad side...best picture i could find...the chrome stuff is all chipped off on the drivers side, and is showing the nasty yellow plastic underneath.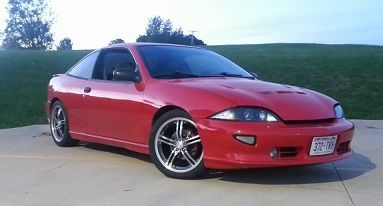 "If I'm not back in 5 minutes...just wait longer"
Yea you can do it with almost any headlight. I use a heat gun at 300 degrees when I do them. Don't bother painting them just use windex and a rag or lacquer thinner. It will take the chrome right off and leave a gloss black finish. Almost all headlights are this way. I find it odd that everyone paints them black when there is no need too.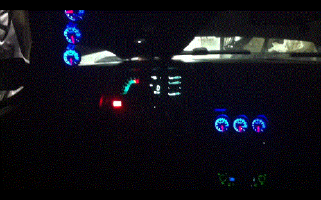 On the inside my car looks like a fighter jet.