If you live in So-Cal then you should have heard of the Ortega Highway, it is about a 15 mile stretch of twists and turns up and down the mountain. A sweet ride. It starts at the 5 and ends in Hemet. If you are interested in makign thsi run, just answer here, we can make a stop at the biker bar/mini restauraunt in th emiddle and show off our J-Bodies to the bikers there. A date and time and meeting place can be worked out so all can make it. Afterwards, we can go grab a bottle of suds (as long as your of age) and check out eachothers rides, and exchange info. Hope you can make it.
Man, I wish i lived in SO. CAL. the girls are so freekin hot. Man i was on the ortega hwy once, its bad ass. Wish i could make it man.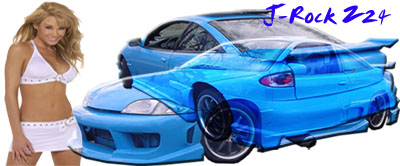 i would love to make that run i see there is no replys so i guess it is still on if not let me know
um im in norcal but i go to socal alot, so im down just let me know the date

That would be cool. Soonest I can do it is after x-mas tho. 74 is nuts, almost went off the edge once. Samantha Runyon was also found there...So sad. She lived about 5 min away from me....Ok off topic a bit, but ya sounds good!
ok well i am ready let me know so i guess you can just add me in.
i'm down i live in ib so just let me know


sorry did you not want me to pass you?