im looking for a club close to the ohila area that are recruiting. ive got about 4 cavys down here and we are all looking for a club to join.

nitrous is like a hot bitch with STDs, yous wanna hit it but you're afraid of the consequences

we just had a philly meet not to long ago....but not a club that i know of

nope, the closest clubs near philly are sinister j's out in york,pa or the jersey j's up in northern jersey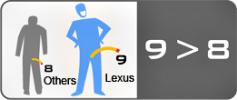 hey Dave Ademek.,
You say you have 4 cavs. How about starting a chapter for my club. were in NYC but we currently have a chapter starting in charlotte nc, and buffalo ny.
We are the jbody knights...our website is: jbodynyc.com
let me know if your interested. if you want to stay more local i would suggest contacting the sinister j's out in york pa.

my email is quickcavrk@aol.com My name: Raul. til your reply.