hell i live in nixa which is like five min from springfield mo
id love to help get something started
hit me up

im in stl willing to travel??
austin sherrill wrote:

im in stl willing to travel??
Depends..
i could but it would have to be an all day thing ya know?

how about the car show i posted up about? if you guys are interested i will get the full details.
as of right now its april 25th. Im in the process of getting a flyer and i will post it up.
i got a j and i live in fort scott

"STL" Official June 28th GM 4 Cylinder Meet!
For those of you wanting to meet up!!
Okay guys its that time again for another annual STL summer meet! The planning has been done and this is what will take place. So get excited and plan on taking off work in advance! It is always a great time! Just the cobaltss.net meets alone are huge 14-16 members each time. There are already 17 Cobaltss.net members alone attending and the meet is still alittle over a month away!!!!! This will easily have 30+ cars in attendance!
Pic of are last STL.NET meet a few months ago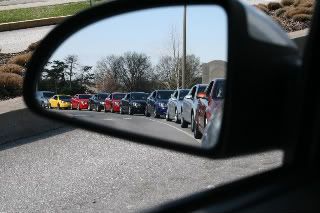 Pic of are first STL .NET meet
Meeting Location: St.louis Bentley Dealer in Chesterfield, MO
Address: One Arnage Boulevard, St. Louis, MO 63005
Meeting Time: 11:00am on June 28th( Sunday)
What To Bring:Burgers, Hot Dogs, soda, Chips, Charcoal, lighter fluid, matches etc..
Plans For The Day: We will meet at Bentley, wait for everyones arrival. Then we will hang out and talk for alittle bit. Take a cruise down 109 and through some backroads. we will wrap around and backtrack to Babler State Park and BBQ, take photos and just hang out for the rest of the day. It should be lots of fun and im excited to see everyone out again for this one! Other cars are welcome...
Please post up if you will be attending, we are getting a car count cause we are paying to reserve a spot at babler state park for the day!
Some forums this is posted on Hhrforums.net/Cobaltss.net/Redlineforums.com/Ionforums.net/gatewayjbody/sixthsphere/gatewayhhr/localcobalt/clubg5/
"Post Up If You Will Be Attending" and spread the word!
Any Questions just PM me
Thanks, Jake!
Im in St. Louis, MO. If anyone wants to meet up then theres a j-body meet in St. Charles, MO this saturday, the 26th. Its at first capital 4wd off of hwy 70 and 94


-00Cav-