hey i tried getting up on azjbo but my profile never was activated. but just curious if any other j body members live around the goodyear/avondale area of pheonix az. let me know


Silly ricer, useless wings are for penguins.

WOAH..
I moved from goodyear not too long ago
i live in buckeye now

i dident think any jbo members lived in AZ..
i guess i should look better..
yup yup. theres a whole cult following of cav owners in az. lol
i live in goodyear too.
deserttuners.com
check it out if you want// not to clown on azjbo,... but im a member there too and its not as active as it used to be.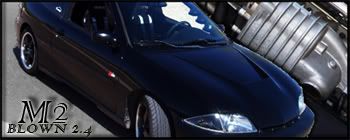 Eat my shift
MAN.. i keep wanting to get on this sight more but get distracted with work and school...

Yeah theres a whole cult of just about every sport compact in AZ..

I wouldn't of happen to of seen your Z around say EMCC would i have?

i'm in West Phoenix about 20 minutes maybe half an hour from you guys.

oh yeah and for the guy that lives in buckeye, lol i go out there all the time buckeye tonopah even been to palo verde and arlington i run around all over out there.

Nice to know there are people so close, maybe one day if i get hooked up with the right people could find someone to do some stuff on my car save me a ton of $$$