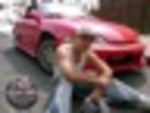 Raul Perez
bxcavader
Location:
Bronx NY
Joined:
Monday, October 24, 2005
Last Update:
Friday, August 8, 2008
Email:
quickcavrk@aol.com
Web Page:
http://jbodynyc.com
Garage:
2000 Chevrolet Cavalier Coupe
- Cherry red
Birthday:
June 25, 1978
Gender:
Male
Marital Status:
Long Term Relationship
Ethnicity:
Hispanic/Latino
Education:
Some College
Occupation:
Warehouse supervisor
| | |
| --- | --- |
| About Me: | 27 year old street race enthusiast. Ive always liked camaros,corvettes, and impalas.But i didnt have the money so i bought a cavy in 2000 and i love the 2 door sport look.I bought it in 2000 while still in the army down in okl.I live in the Bronx Ny occasionally i went to hunts point street race strip and hung out, but the nypd locked that seen down.I love star wars and computers.And i love the idea of j-body owners banding together. |
| | |
| --- | --- |
| Hobbies/Interests: | Boxing 3years. paintball, extreme inline blading, studio engineering, Baseball,And movies. sky diving wouldve been in the list if i had done it but not yet.lol. |
What's New:
Street racing scene in nyc got better again.
Im now a real estate agentand i might be switching to cobalt after a few more listings.
| | |
| --- | --- |
| Favorite Quote: | always remember and never forget |
Dream Car: A very fast and hooked up automatic Cavalier