Does anyone have pics of a cold air intake on a ecotec with a t3 turbo or any ideas for a intake?

I'm getting one made next month. I'll upload some pics when its done


Turbocharged '04 Cavalier

Sounds good. Where are you located.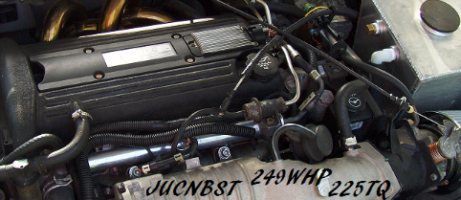 Kelowna BC


Turbocharged '04 Cavalier

I was going to offer help if you needed it but that's a little too far away from chicagoland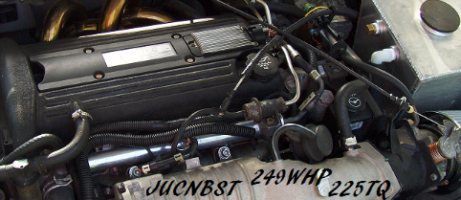 lol yeah, I have a close friend who does all of my fabricating for me. For now it's just a matter of installing a front-mount oil cooler, ceramic coating the turbo and exhaust, then I'm taking it over to his place for the intake and IRS swap


Turbocharged '04 Cavalier

All I did with my intake last summer was take 3 spare cold air intakes off of various cars, cut them where I needed bends etc. and couple them together for a frankenstein kinda intake. It worked fine, sounded sweet, but there's something about a clean, one piece intake pipe that gets me.
And since I know every turbo build (especially with J's) is gonna be unique in some way, starting out with the spare pieces might be a good way to start and get a model idea of what you really wanna do with it. I'll find a pic from my setup last year
Basically just going to redo that, dimple press a 3.25" hole down to the front bumper and jump the filter down in there
Turbocharged '04 Cavalier
Gotchya, charge pipes ran under the motor then? I still don't know how I'm going to run mine.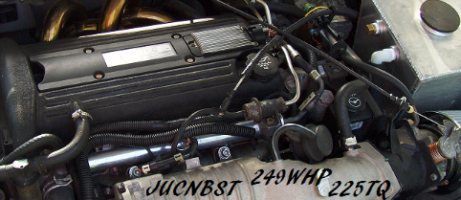 yep. pipes go right under the little rise in the oil pan. they're the lowest thing under the car right now, but since it's right between the wheels, speed bumps and such aren't a problem. I haven't hit them on anything.. yet..


Turbocharged '04 Cavalier