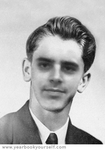 Mike Pargiello
96redcav
Location:
Grand Rapids, Michigan
Joined:
Tuesday, October 28, 2008
Last Update:
Friday, August 9, 2013
Email:
mpargiello@gmail.com
1996 Chevrolet Cavalier

About This Vehicle:


Clean. Single, Elderly Owner. Dealership Maintained Prior To Purchase In August '08. Re-Paint in '07.

Body Style: Coupe
Color: Red
Engine: LN2 (2.2L)
Transmission: Automatic
Interior: Charcoal
Purchase Date: Aug 2008
Purchased From: Dave's Used Cars
Build Date: 05-10-1996 Lordstown


Manufacturer Options


Base Model. Not Even Tilt Wheel. And That Is Why I Bought It. But
It Did Have A/C Which Is Getting Stripped This Summer ('09)


MODIFICATIONS

Engine:

Vibrant Intake
Magnaflow Muffler
AC Delco Plugs
Mobil1 Oil + Filter
A/C Bypass
4-1 Header
1 3/4" Primaries
2 1/2" Exhaust
30" Magnaflow Resonator
Megan N1 Muffler
RK Sport Upper Motor Mount Insert
RK Sport Lower Motor Mount
Polished Valves
Catch Can
Autometer Fuel Rail Pressure Gauge

Suspension/Wheels/Brakes:

Front & Rear Strut Tower Bars
Custom Made Stainless Steel Strut To Core Support Braces
Eibach Sportlines
Tokico D-Specs
17x7 40mm Offset Enkei ZR-2's
205/50/17 Yokohama Advan S4's
1/2" Rear Spacers
2* Camber Shims
Custom Made Stainless Steel Rear Tie Bar
Custom Made Stainless Steel Triangulated Rear Brace
Neon Rear Disc Swap
Stock Pads & Rotors
Earl's Brake Fittings
Allstar Braided Stainless Steel Brake Lines

Interior:

Aftermarket "D" Shaped Wheel
Grand Am GT Leather Shift Knob
Auto-dim Rear View Mirror

Exterior:

De-Pinstriped
Clear Corners
Color Matched Handles And Mirrors
Black Housing Projector Headlights
DDM Tuning Raptor 35W 6000K H.I.D.'s
'95-'99 Toyota Tails
'00-'02 LS Rear w/ Lip
Night Shaded Front Bumper Turn Signals
Z24 Side Skirts
Erebuni V3 CF Hood
RK Sport IF Front
Rolled and Pulled Front Fenders
Trimmed Rear Quarters-not done yet

Audio:Miscellaneous:

Cobra Radar Detector
Garmin GPS Navigation
Archos 605 WiFi
Bike Rack When I Ride
VEHICLE RPO INFORMATION
UH7 CLUSTER INSTRUMENT(COOLANT TEMPERATURE) COOLANT T/GA(UH7) 135872
UM7 RADIO AM/FM STEREO ETR INCLUDES CLOCK STEREO W/CLK(UM7) 13859
US6 ANTENNA FIXED(PAINTED) FIXED PAINTED ANT(US6) 119321
UX7 SPEAKER SYSTEM 4 DUAL FRONT DOOR MOUNTED DUAL EXTENDED RANGE PACKAGE SHELF 4 SPKR SYS(UX7) 98588
VH4 MUD FLAPS MUD FLAPS(VH4) 117791
VK3 LICENSE PLATE FRONT MOUNTING PACKAGE FRT LIC PLT MTG PKG(VK3) 131946
VM3 LABEL INFORMATION CONSUMER CONTAINS BPR IMP STANDARD FOR FRT 5 MPH & RR 5 MPH 5 MPH BUMPER INFO LABEL(VM3) 113226
VN3 Unk. 497
VP6 NOISE LEVEL CONTROL NOISE LVL CONT(VP6) NOISE LEVEL CONTROL NOISE LVL CONT(VP6)(EXPORT) NOISE LEVEL CONTROL NOISE LVL CONT(VP6)(EXPORT) 24656
V73 VEHICLE STATEMENT - US/CANADA US/CANADA VEHICLE STATEMENT(V73) 148117
W27 Unk. 80009
1AA Unk. 17862
1SB PACKAGE-OPTION 02 (1SB) 84988
12B TRIM COMBINATION CLOTH GRAPHITE (B) (92) CLOTH TRIM(12B) 73211
12I INTERIOR TRIM GRAPHITE (12I) 73211
6BS SPRING COMPTR SELECT FRT LH SUSP(6BS) 110214
7BS SPRING COMPTR SELECT FRT RH SUSP(7BS) 112408
8HB COMPONENT RR LH COMPUTER SEL SUSP (8HB) SUSP(8HB) 141097
81U EXTERIOR COLOR PRIMARY (81U) EXTERIOR COLOR PRIMARY BRIGHT RED (81U) 21350
9HB COMPONENT RR RH COMPUTER SEL SUSP (9HB) SUSP(9HB) 142982
AF5 ADJUSTER SEAT EASY ENTRY PASSENGER EASY ENTRY P/SEAT ADJR(AF5) 124689
AK5 RESTRAINT SYSTEM FRONT SEAT INFLATABLE DRIVER AND PASSENGER DRIVER & PASS F/SEAT INFL RST SYS(AK5) 149242
AP9 NET CONVENIENCE CONVENIENCE NET(AP9) 93155
AR9 SEAT FRONT BUCKET DRIVER PASSENGER MANUAL RECLINING(EUROPEAN STYLE) MAN RECL FRT BKT ST DELUXE(AR9) 149242
A59 LOCK-RR COMPT LID REM CONT MANUAL REL MAN REL R/CON LID LK(A59) 122617
BW2 ORNAMENTATION EXTERIOR BODY SIDE MOLDING(DELUXE) BODY SI MLDG DELUXE(BW2) 97685
B37 COVERING FLOOR MATS FRONT AND REAR AUXILIARY FRT/RR AUX FLR MATS(B37) 111794
B57 ORNAMENTATION EXTERIOR TRIM(DELUXE) DELUXE EXTR TR(B57) 81935
CD4 WIPER SYSTEM WINDSHIELD PULSE PULSE WPR(CD4) 122331
C49 DEFOGGER REAR WINDOW ELECTRIC ELEC RR WDO DEFG(C49) 107300
C60 AIR CONDITIONER FRONT MANUAL CONTROLS A/C MAN CONT(C60) 130628
DD2 MIRROR INSIDE SUNSHADE COVERED I/S CVR S/S MIR(DD2) 121923
DL5 DECAL ROADSIDE SERVICE INFORMATION ROADSIDE SERVICE INFO DECAL(DL5) 127153
D35 MIRROR O/S LH REM RH DIRECT CTL PAINTED PAINTED O/S MIR(D35) 115158
FE1 SUSPENSION SYSTEM SOFT RIDE SOFT RIDE SUSP(FE1) 149242
FE9 FEDERAL EMISSION CERTIFICATION FED EMIS(FE9) 131591
FLT Unk. 19618
F75 TRANSAXLE FINAL DRIVE 3.18 RATIO 3.18R(F75) 97419
IPB TRIM INTERIOR DESIGN (IPB) 149242
JM4 BRAKE SYSTEM POWER FRONT DISC REAR DRUM ANTI-LOCK(CAST IRON) ANTILOCK DISC/DRUM BRK(JM4) 149242
K62 GENERATOR 105 AMP DUAL INTERNAL FAN DUAL FAN 105 AMP GEN(K62) 149242
LN2 ENGINE GAS 4 CYL 2.2L MFI 133CID 2.2(LN2) 149242
LOD PLANT CODE - LORDSTOWN OH BOC PLANT CODE - LORDSTOWN OH BOC LORDSTOWN OH PLANT CODE(LOD) 76035
MD9 TRANSMISSION AUTOMATIC 3-SPEED(THM125C/3T40) 3-SPD A/TRANS(MD9) 97419
MX1 TRANSMISSION AUTOMATIC(MERCHANDISING OPTION) A/TRANS PROVISIONS(MX1) 97419
NF2 EMISSION SYSTEM FEDERAL TIER 1 FED EMIS SYS(NF2) 131591
NK5 STEERING WHEEL(STANDARD) STD WHL(NK5) 149242
N40 STEERING HYDRAULIC(NON-VARIABLE) NON-VARIABLE P/S(N40) 149242
PG1 WHEEL 15X6(STEEL) STEEL WHL(PG1) 89850
QPD TIRE ALL P195/65R15/N BL R/PE ST TL AL2 89S TIRE(QPD) 90520
T61 LIGHTING DAYTIME RUNNING DAYTIME RUNNING LGT(T61) 148932

Future:

1.6 Rocker Conversion (In Progress)
Custom Cam Grind OR Other Cam
Finish Wire Tuck
'00-'02 LSS Rear
RK Sport IF Sides
Jeffie's Aluminum Underbody Brace (Damn funds)
MSD Coil Packs
New P'nP Cylinder Head Build
Maybe some juice...