Well im new to the j scene .. but im wondering is there any potential from a 3400 swapped j car. i come from a bunch of buddies with Honda's Nissian's and Toyota's. i know these cars are different and i own a 1985 sunbird sedan that the 3400 is a basic bolt in swap i know i want to go in the relms of performance and im sure some of you guys might know some more about these motors. any help helps.


I'm new to the scene ... I'm 18 and i have a 1985 Pontiac Sunbird sedan...

Indeed there is a lot of potential.
Check out 60degreeV6.com and see what those guys do over there.
I've seen a 94 Firebird with a stock 3.4 bottom, a 3400 top end swap, and a turbo, putting down close to 500 WHP.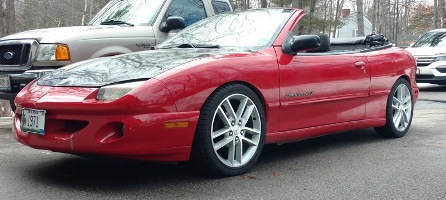 wow!!! 500whp thats insane and for the car im building plenty enough power to go around. thats what i want to doa turbo 3400, but i havent heard much or saw as many people interested in the 3400 like they are with ecotecs


I'm new to the scene ... I'm 18 and i have a 1985 Pontiac Sunbird sedan...

Milzymotorsports has all sorts of 3400 fun things. Expect to win the lotto to fund it though.

Depending on your goals, you can do a 3400 fairly inexpensive.
Swap in pistons from an iron head 3.4 (like from a 94-95 F-body), 3500 heads, LSx rockers, and a cam from WOT-tech.com, and you can have a pretty mean engine, especially if you're going to boost. WOT-tech has a ton of cam options for the V6. Swapping the pistons gives you an increase in compression...not really recommended if you're not going with the 3500 heads and you're planning on boosting, but the 3500 heads have larger combustion chambers, so if you don't swap the pistons, you'll lose compression. Doing both gives you a little more compression, but much better flowing heads with larger valves.
Were the 60° gets expensive is when you start having porting/polishing and other machine work done on the top end, because there aren't a lot of places that do it, and when you get into aftermarket pistons.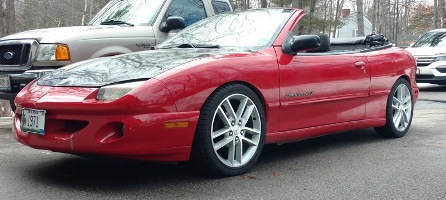 sorry for the late reply been busy family issues along with school so ive been busy but i see there is alot of potential in the 3400 but i dont see why there isnt many people on here that run them most i see is the ecotecs but im deffenitly going to check out 60 degree v6 out thanks for the help. im building a honda killer lol and its a father son build that im doing with my dad i picked up a basically mint untouched 85 pontiac sunbird sedan that has 43,000 org miles on the whole car but my build idea is to be different i always wanted a honda civic with a b18c5 with a gsr trans but the day i saw this i was like different build so now a 85 sunbird with the plan to 3400 with a gtrac 5 speed and build a j-body that makes hondas run the other way lol


I'm new to the scene ... I'm 18 and i have a 1985 Pontiac Sunbird sedan...

i boosted my 3400 and love it just about to get into more tuning