i got the color'd bulb condoms at autozone





Hey guys, here is my issue. I purchased two LED reverse blubs off of ebay that were supposed to fit an 04 cavalier. When I made the connections, I received no power. Could it just be a faulty bulb or do I need a dual filament 3157 with dual filaments?

Probably have one or both in backwards. Leds have polarity as regular incandescent bulbs do not so I one is in backwards and the lights are In a series non will work.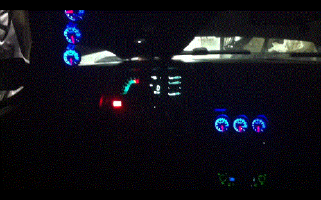 On the inside my car looks like a fighter jet.
do be careful when swapping if your state has mandated safety inspections. those bulbs are white for a reason. you may fail inspection or be ticketed if an officer were to see them. food for thought


"Is that your exhaust or is that the sound of someone deflating a cat?"