i posted a topic in the PA forums about a meet i was trying to organize. i know its kind of short notice but on friday june 23 thru sunday june 25 there is a huge cars show here in northeast Ohio called the Steel Valley Nationals. i was trying to get as many JBOers as humanly possibly to show up for a little meet on friday evening on the main street (state route 224). any questions or if you need info feel free to IM me, Lowdwn169.
i hope to get a big turn out

Mike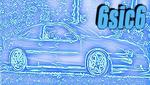 simple minds talk about other people.
average minds talk about events.
great minds discuss ideas