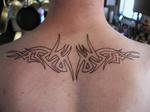 Brandon Fetter
brandonfetter
Location:
Troy
Last Update:
Wednesday, May 25, 2011
Last Seen:
Thursday, February 11, 2016
Email:
boosted2point4@aol.com
2000 Chevrolet z24 Cavalier

About This Vehicle:


The new replacement. Being prepped for low 10 second passes!!!

Body Style: Coupe
Color: Gunmetal
Engine: 2.4 Twin Cam
Transmission: Manual
Interior: Charcoal
Purchased From: Bwall



MODIFICATIONS

Engine:

--Electronics--
Electromotive tec3r
--Fuel--
FTS fuel rail
Fuel lab mini FPR
Bosch 044 fuel pumpx2
RCI Fuel cell
Injector dynamics id2000 injectors
-8 feed
-6 return
--Motor--
Getting rebuit with new goodies
JE 9:1 comp. pistons
Crower built rods
2.3 oil pump swap
Cometic head gasket
2.4 head ported by Stegi
+1mm Stainless valves
Cavfan dual valve spring setup
1 off Cams specs TBA
ARP Studs
Mcmoney adjustable timing gear setup
--Turbo Setup--
Garrett GT35r .82
FTS sidewinder header
Tial 44mm wastegate
Tial bov
3.5" turbo back exhaust
Vibrant street power muffler
2.5" Alum. Hot side pipe
3" Alum. Cold side pipe
FTS Intercooler core size 24x12x3.5"
FTS intake manifold
Accufab 75mm TB
--Cooling--
FTS Radiator
Meizere Elec. waterpump
--Transmission--
Clutchmasters fx700 twin disc clutch
obx lsd

Suspension/Wheels/Brakes:

Gravanna/BG full coilovers
Mcmoney Front Camber plates
Carcustoms control arm bushings
Wilwood front BBK
Wilwood master cylinder
Arp extended wheel studs
17x8" 5zigen fno1rc
225/45/17 Falken 615
---For the track---
Keizer 3piece wheels
15x9" (F)
15x3.5" (R)
Toyo slicks
25x9"(F) 25x4.5"(R)

Interior:

10pt Chromoly roll cage
M&R windownet
Racepak Gauge cluster
Sparco Pro2000 Seats
G-force 5pt. harnesses
Sparco Flash 5 steering wheel

Exterior:

Wings west evo hood
Wings west lip kit
cf-tec carbon fiber trunk
Toyo tails
-Shaved:-
Locks
Antena
Gas Door
Molded 1/4panel extension

Miscellaneous:Future:

Hitting the track and running 10s...