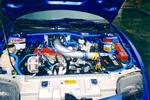 Dominic Vincent
fastfiretwotwo
Location:
British Columbia, Canada
Joined:
Tuesday, November 13, 2001
Last Update:
Tuesday, November 18, 2014
Last Seen:
Tuesday, May 19, 2015
Email:
unlisted
Web Page:
http://www.cardomain.com/members/fastfire22
2003 Pontiac Sunfire

About This Vehicle:


2003 Silver Pontiac Sunfire Ecotec. Its 2014 Now, this Sunfire I bought new in 2003 is still going strong, 125km on it only...going to drive it until the wheels fall off. Recent mods/repairs: Tokico blue struts, new control arm/ball joint units (poly control arm bushings don't last long anymore), need to replace CV joints...rear defrost is not working, checked the green harness, fuse, no breaks, no idea what's wrong. I should actually wire up the bomex Aero power mirrors at some point

Body Style: Coupe
Color: Silver
Engine: 2.2L DOHC
Transmission: Automatic
Interior: Graphite
Purchase Date: Oct 11, 2003
Purchased From: Carter GM, Burnaby, B.C. Canada
Build Date: ?????????


Manufacturer Options



MODIFICATIONS

Engine:

- Warm air intake
- 4-2-1 stainless Tsudo header
- Rk sport upper poly motor mount
- The very last "Mark Pain" yellow lower poly engine mount
- Custom 2.5" Exhaust system (2.5" high flow cat
Thrush 32" resonator
Dynomax Ultraflow SS 2.5" in/outlet muffler
- Autotrans interceptor for 4T40E transmission - Rk Sport Berillium springs for the ignition
yeahhhhhhh boyyyyyyyyy

Suspension/Wheels/Brakes:

-Suspension techniques lowering springs (1.2")
-Tokico blue struts/shocks -Eibach front and rear sway bar kit
-Poly control arm bushings (NO MORE
they are junk
back to stock rubber) -Front upper strut tower brace
-Rear upper strut tower brace
-Subframe brace
-17" Rims w/Lexani N3000 performance tires
-Enroble cross drilled/ slotted rotors
-Bendix carbon/metallic pads

Interior:

-Convertible lighted rear view mirror added
-Silver painted HVAC Vent Bezels and door panel parts
-Spal Powerwindow kit added
-Leather wrapped Sunfire GT steering wheel added
-Swapped grey HVAC knobs for Black ones
-Aftermarket shifter
-Swapped base wiper arm for intermittent wipers
- Added power locks - Custom "fast food" stains in carpet

Exterior:

-Bomex power Aero mirrors painted bodycolor
-door handles painted bodycolor
-TYC Carbon fibre tailights
-Clear front/rear sidemarkers
-Custom fuel door (finger hole shaved)
-6000K HID kit
-PIAA Extreme white foglights

Audio:

Alpine head unit
Alpine Type-R 6.5's and tweets/crosssovers
Infinity Reference series 6x9's
JBL GTO series 6 channel amp
JBL 10" DVC Subwoofer "1022" model

Miscellaneous:

STR blue lighter
Optima Red Top (yellow top died finally)

Future:

@!#$ emissions testing ends in 2014..yeahhh bitchhhh
going to install the bigger intake manifold..32lb injectors
do some Hp muther@!#$ tuners....I might put the custom ground level zero tri flow cams (now a stage 2 cam) back in
but will need tuning to have not such a rough idle.