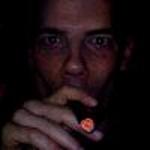 Gameoverracing .
pimpin2toda4
Joined:
Saturday, September 29, 2001
Last Update:
Saturday, July 26, 2008
Last Seen:
Saturday, December 1, 2018
Email:
aarontylerward@gmail.com
2003 Pontiac Sunfire

About This Vehicle:


Well, got tired of driving a slow car. Bought a GMPP Supercharger kit. It will tie me over until I get a built motor and turn up the boost!

Body Style: Coupe
Color: Black
Engine: 2.2L DOHC
Transmission: Manual
Interior: Grey and Black
Purchase Date: dec 1st 2003
Purchased From: a dealership
Build Date: I dont know



MODIFICATIONS

Engine:

GMPP M62 Supercharger
Home made short ram intake
Home made battery relocation (to the trunk) using 1 guage wire
AFCO heat exchanger
FORD Lightening intercooler pump
GMPP Duel pass end plate
LFP Supertank Intercooler Resevior

Suspension/Wheels/Brakes:

Beretta GTZ Wheels. Powdercated black with a polished lip
Falken Azenis summer tires 225/50/16
Tein S-Tech Lowering Springs
Tokico D-Spec adjustable struts

Interior:

Sparco Torino Limited Edition Seats (Black and Red)
Sparco Harness'.

Exterior:Audio:Miscellaneous:Future:

I have a crazy amount of parts around the house uninstaled...........