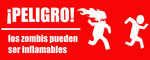 Kevin P
theblackz24
Joined:
Tuesday, July 1, 2003
Last Update:
Wednesday, March 21, 2018
Last Seen:
Wednesday, January 27, 2021
Email:
gynecology.malpractice@gmail.com
Web Page:
http://www.myspace.com/kevinp
2001 Chevrolet Cavalier Z24

About This Vehicle:


This is my second J car. My first J car was a 1997 Chevy Cavalier 2.2. Obviously, buying this 2001 Z24 is quite a major mod... This car is posessed by Satan. My mom had a priest bless it, and...well... she's gone J-body on me. FINALLY DIED!!! MAR 13, 2009

Body Style: Coupe
Color: Black
Engine: 2.4L DOHC
Transmission: Manual
Interior: Red on Black
Purchase Date: July 03
Purchased From: Durham GMC



MODIFICATIONS

Engine:Suspension/Wheels/Brakes:

Yokohama something tires.

Interior:

Black Vinyl Rear Deck
20 Percent Tint all around
Cracked my dash all over the place because i knew it would happen anyway

Exterior:

Partial Shaving
Removed Pinstripes
Removed Cavalier Badge
TYC Black Tails

Audio:

Custom fit 220 Watt MTX 6x9's in the rear
200 Watt Kole Audio (local guys) 6.5 speakers in doors
1.5 inch tweeters custom fit into door
passive crossovers in map pockets

Miscellaneous:Future:

Currently on the "to-do list."
Get Stuff. Do Stuff.