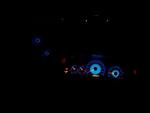 Jason Whited
spyderj
Location:
Noblesville Indiana/ Pflugerville Texas
Joined:
Thursday, January 27, 2005
Last Update:
Wednesday, February 15, 2017
Last Seen:
Tuesday, February 26, 2019
Email:
whited.jason@gmail.com
1997 Mitsubishi eclipse [spyder]. SOLD

About This Vehicle:


I bought it in july of 2000 it was a dream car and it stands out and that is part of how I got the nick name spyder. I added the J after I got the cavy.

Body Style: Convertible
Color: burgandy
Engine: 2.4 twin cam [rare]
Transmission: Automatic
Interior: tan lether
Purchase Date: july 27 2000
Purchased From: Incredable car store
Build Date: apr 1997



MODIFICATIONS

Engine:

vr4 cpu dont ask pain in @$$ to do

Suspension/Wheels/Brakes:Interior:

trimed out the dash in tan paint

Exterior:

tan badges
spyder across front window
tan spyder on back window' tan mitsubishi's on mirrors'hiper blue bulbs

Audio:

factory infinity with 2 10" JL wo with 500w xtiant class d amp

Miscellaneous:Future:

none the trans went out 3 times du to cpu that is how I got the vr4 chip but the trans went out again cause they where fixing the problem not what was causing the problem. so I parted with my dream car in aug. 2002 and drove my moms PURPLE nissan truck until I got the cavy.