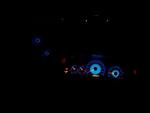 Jason Whited
spyderj
Location:
Noblesville Indiana/ Pflugerville Texas
Joined:
Thursday, January 27, 2005
Last Update:
Wednesday, February 15, 2017
Last Seen:
Tuesday, February 26, 2019
Email:
whited.jason@gmail.com
2006 Chevrolet Cobalt ss. SOLD

About This Vehicle:


Got this as a DD to work on the cavy

Body Style: Coupe
Color: Yellow
Engine: LSJ
Transmission: Manual
Interior: Black
Purchase Date: Dec 21 2009
Purchased From: My dealership Covert ford
Build Date: Dec 21 2009


Manufacturer Options



MODIFICATIONS

Engine:

smothflow 2.8 pully
stg 2 belt
stg 2 underdeive pully
60 lb injectors
torqe damper
tryfecta tune
injen CAI
the valve cover is gloss black and the coil cover is yellow
supercharger is chrome
and a chrome supercharged fuel rail cover. Custom exhaust
ZZP heat exchanger
Option B with dual pass end plate.

Suspension/Wheels/Brakes:

18" MSR 45s flat black
CM SSC lowering springs
MSR strut tower brace
power stop cross drilled rotors and stoptech ceramic pads. Progress rear sway bar

Interior:

Stock and stating that way. O I blacked out the ss badge.

Exterior:

Evo mod
blacked out headlights with 10K HIDs
blacked out SS badges
removed the bowtie on the back
window tint
and my indutuning sticker and GMTTexas stickers
and yellow fogs. yellow brake calis. And can't forget my REDSOX sticker too
also went Wingless. OEM carbon fiber hood.

Audio:Miscellaneous:

This car is the DD
for now

Future:

Drive it and anything else I can do to it
like all my cars they will never be completed.